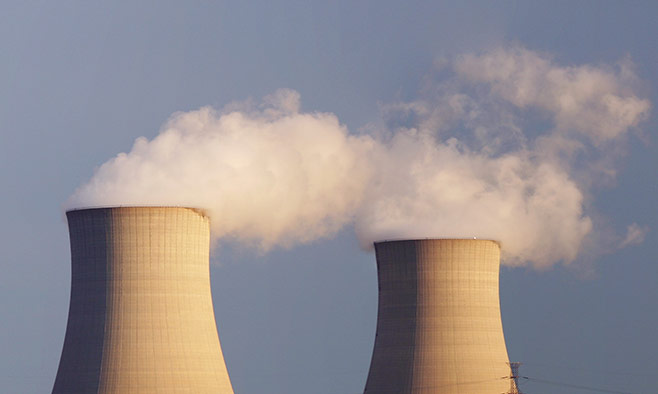 A 12 billion euro ($12.8 billion) Russian nuclear power project in Hungary has been undermined after the European Commission said Budapest had illegally awarded a clutch of contracts to a Russian state-owned company.
The move is the latest by Brussels against the deal, signed last year, to expand the Soviet-built Paks power plant. European authorities have quibbled over the terms agreed by the government of Hungarian Prime Minister Viktor Orban, who has sought closer ties with Moscow even as the European Union imposes sanctions on Russia.
The European Commission said on its website Thursday it had begun an infringement procedure against Budapest. "The Hungarian government has directly awarded the construction of two new reactors and the refurbishment of two additional reactors of the Paks II nuclear power plant without a transparent procedure," it said.
Hungary has two months to respond, and potentially faces severe financial penalties if it does not comply. Orban's chief of staff, Janos Lazar, told reporters on Thursday that Hungary would respond to the commission's objections, but would press on with the project anyway, according to the Reuters news agency.
The expansion of the Paks plant, which supplies about 40 percent of Hungary's electricity needs, will be carried out by Rosatom, a state-owned corporation that grew out of the Soviet government ministry that oversaw the country's nuclear industry. The project will be partly funded by a 10 billion euro ($10.7 billion) Russian loan, Reuters reported.