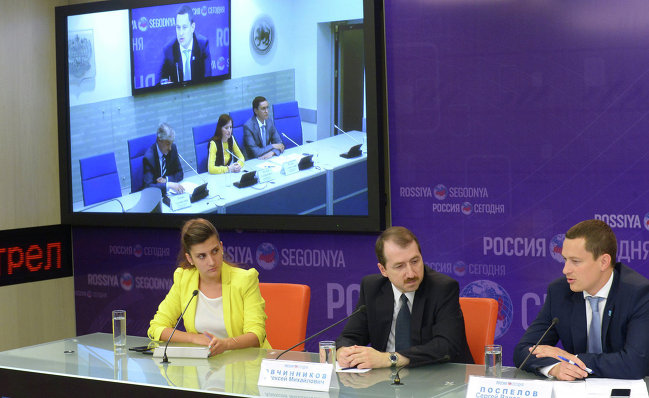 The BRICS Youth Summit, which will be held in Russia on 1-7 July, will involve about 300 participants and focus on five main topics: political issues, the economy, information technology, science and technology, and the humanitarian sphere. A separate session on energy cooperation will also be held, Head of the Federal Agency for Youth Affairs Sergei Pospelov said at a news conference at the Rossiya Segodnya news agency.
On 2 July, the participants will meet with Foreign Minister Sergey Lavrov and then will travel to Kazan, where the summit will open on 4 July.
"The summit will end with the signing of an action plan for the BRICS youth dimension," Mr Pospelov said.
This autumn, the BRICS Global University Summit will be held and the BRICS Network University will be established. "We're also going to organise internships for young diplomats from the BRICS countries," he said.
Deputy Minister for Youth Affairs and Sport of Tatarstan Rustem Garifullin said that after the BRICS Youth Summit, the delegates will take part in the BRICS Heads of State Summit in Ufa.