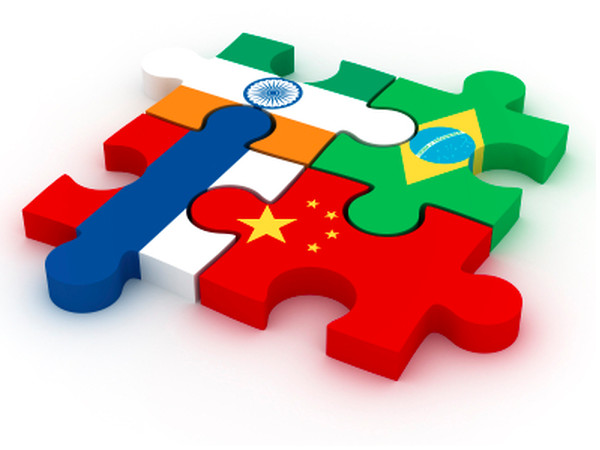 The BRICS countries need to enhance communication and speak uniformly on international affairs, Chinese Foreign Minister Wang Yi said in a speech at a foreign ministers meeting of the BRICS countries at UN headquarters in New York on Tuesday.
It was one of five points Wang stressed in his speech.
Wang said the five countries — Brazil, Russia, China, India and South Africa – should tap common potential in economic development.
With the global economy in a rough patch, BRICS countries "should on the one hand be aware of our challenges and difficulties, yet at the same time be confident that the economic futures for BRICS countries are bright", Wang said.
He said the five countries should play a unique role in development.
Wang also said the BRICS should increase cooperation in different areas. Programs such as the BRICS Development Bank should be fully promoted, he said.
The foreign ministers shared their thoughts on topics such as the Syrian war and the situation in Iraq and Ukraine.
Wang mentioned that the foreign ministers' meetings of the BRICS countries in Ufa, Russia, in July was a success and sent a positive signal to the world.
The July summit saw the adoption of a series of guiding documents to lay a solid foundation for the BRICS partnership.
Among these documents, the BRICS Ufa Declaration showed the consensus of the bloc members reached on various international key issues like the UN reform, the 70th anniversary of the victory of World War II and the world economic situations, as well as regional affairs like the Israeli-Palestinian conflict, the Iranian nuclear problem, the Afghanistan problem and the Ukraine crisis.
Another important paper, the Strategy for the BRICS Economic Partnership, is the guidebook for bloc cooperation in sectors like trade, investment, mineral processing, energy, agriculture, scientific technology, innovation, finance and economics and so on.
Besides reaching consensus on deepening cooperation in the sectors of aerospace, industry, energy, information communication technology and so on, consensus was also reached on cultural and information exchanges.
Wang said that, just like President Xi Jinping did, the five BRICS countries are like the five fingers on the human body. They are different from one another, yet when working together, they can make a fist.