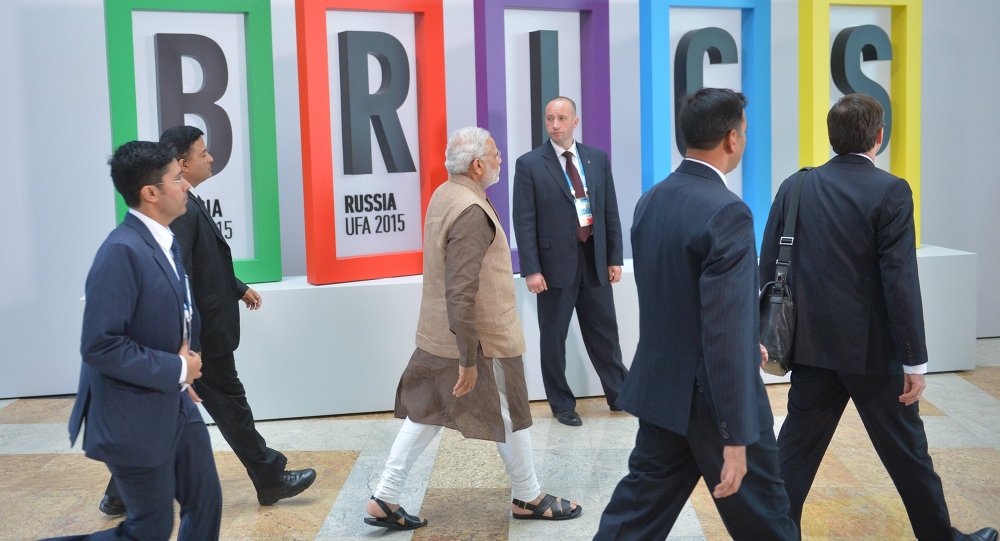 The work of the BRICS group is not directed against any particular third party, but rather strives for mutually beneficial cooperation, the ambassadors of the five BRICS member states to the United Kingdom said in an article published in the Telegraph Monday.
The article was co-written by the ambassadors of Brazil, Russia, India, China and South Africa to the United Kingdom.
"In response to outside speculation regarding BRICS, we wish to clarify that our forum is not aimed against any parties, but rather stands for win-win cooperation through joint actions. It is part of the overall networked diplomacy of each of our nations," the article reads.
The ambassadors added that BRICS cooperation is based on the principles of the United Nations, including sovereign equality.
"No one dictates to anyone or imposes their will, and decision-making is based on consensus. That is why we truly believe that our partnership, representing 43 percent of the world population and almost 30 percent of global GDP, provides a sustainable model of international cooperation," the article continues.
The BRICS states' ambassadors also stressed the United Nation's central role in world affairs and the rule of international law.
The authors of the article underscored that the BRICS members also effectively cooperate in the fight against terrorism and drug trafficking, emerging infectious diseases and climate change.
According to the ambassadors, such issues can only be solved through international efforts at global and regional levels.