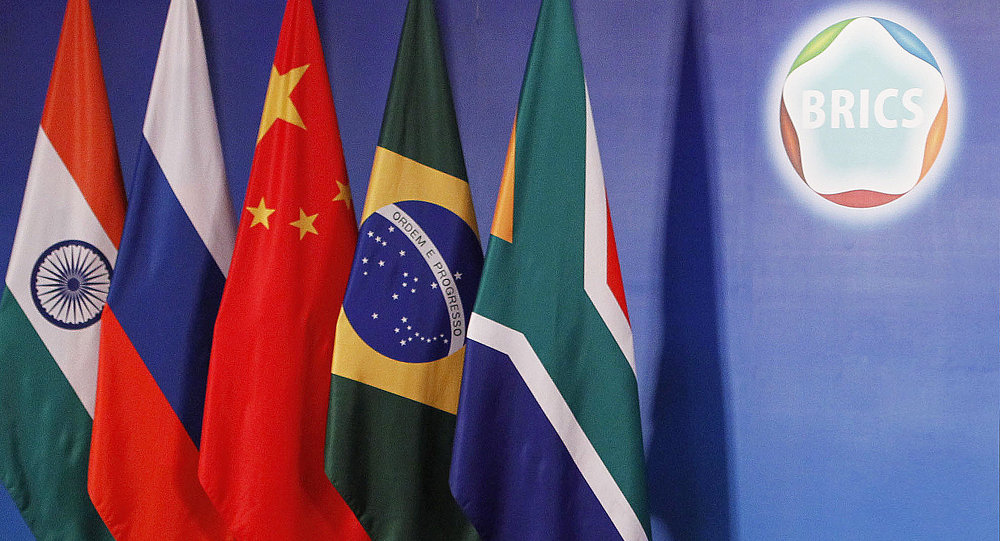 Meetings of the Council of Governors and the Standing Committee that were held in Ankara on Friday marked the beginning of operations of the BRICS pool of currency reserves, the press service of the Central Bank of Russia said.
"The first sessions of the pool's governing agencies mark the start of a full-scale functioning of the pool of BRICS currency reserves as an international institute aiming its activity at consolidation and strengthening of cooperation (among the member-states – TASS)," the CBR said.
The agreement on the pool of equivalent currency reserves took effect on July 30, 2015. The total reserves committed by Brazil, Russia, India, China, and the South African Republic stand at $100 billion.
Each Central Bank reserves a definite sum of money as a lifeline for emergency situations that may be caused, in part, by a strong outflow of monies. Thus the setting up of this mechanism is pursues of the goal of maintaining financial stability in the member-states.
The breakdown of the reserves committed by the five countries looks as follows:
China, the owner of the world's biggest gold/forex reserves $ 41 billion,
Brazil, India and Russia $ 18 billion each,
South Africa $ 5 billion.