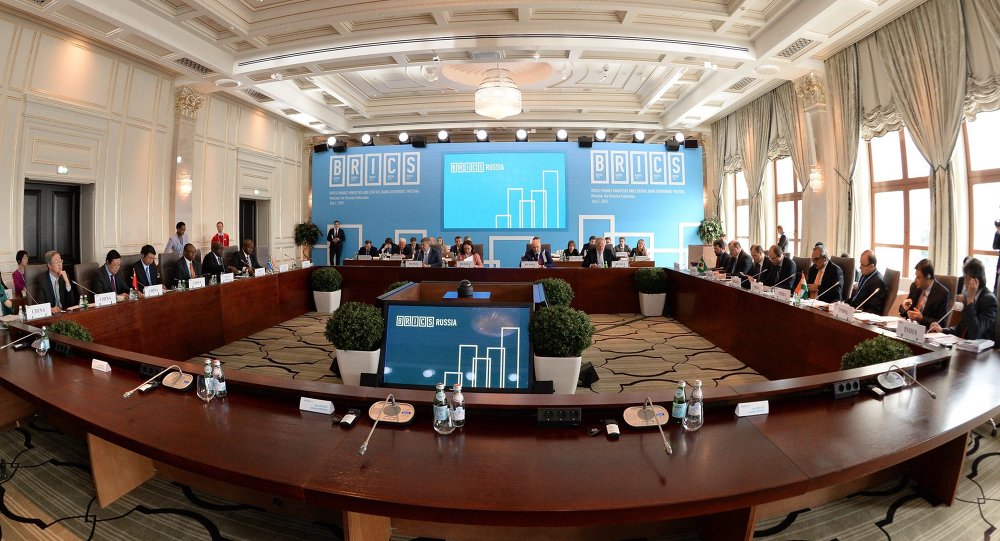 The agreement to establish the NDB, with an initial capitalization of $100 billion, was signed by the BRICS member states — Brazil, Russia, India, China and South Africa — during the group's 6th summit in Fortaleza, Brazil in July 2014. The bank was officially launched at the last BRICS summit in the Russian city of Ufa earlier this month.
An official ceremony marking the beginning of Bank's operation was held in Shanghai. The first president of the Bank of BRICS, Kundapur Vaman Kamath, Mayor of Shanghai Yang Xiong, as well as representatives of the BRICS countries, have attended the ceremony.
The NDB will constitute a fundamentally new institution for countries with emerging and developing economies, Chinese Minister of Finance Lou Jiwei said.
"I am confident that under the leadership of Mr. Kamath and through the joint efforts of all participants of the bank, the BRICS New Development Bank will be able to become a professional, efficient, transparent, multilateral institution of the new kind and make a significant contribution to infrastructure construction and sustainable development of the countries with emerging and developing economies," Lou Jiwei said as quoted by the ministry's website.
He also added that the NDB, using the accumulated experience of existing multilateral development banks, must search for "innovative ways to reduce costs, improve efficiency, meet requirements of the customers with different levels of development and adapt to the global economic situation."
The NDB's main purpose is to finance infrastructure projects and promote sustainable development in BRICS member states and other emerging economies.
In July, the central banks of BRICS member states signed an agreement establishing the terms for mutual support within the framework of the NDB $100-billion reserve currency pool, designed to assist member countries at times of currency liquidity crises.