New Delhi, June 30 (IANS) External Affairs Minister Sushma Swaraj on Thursday called on BRICS nations to work together for UN Security Council reforms and be united in the fight against terrorism.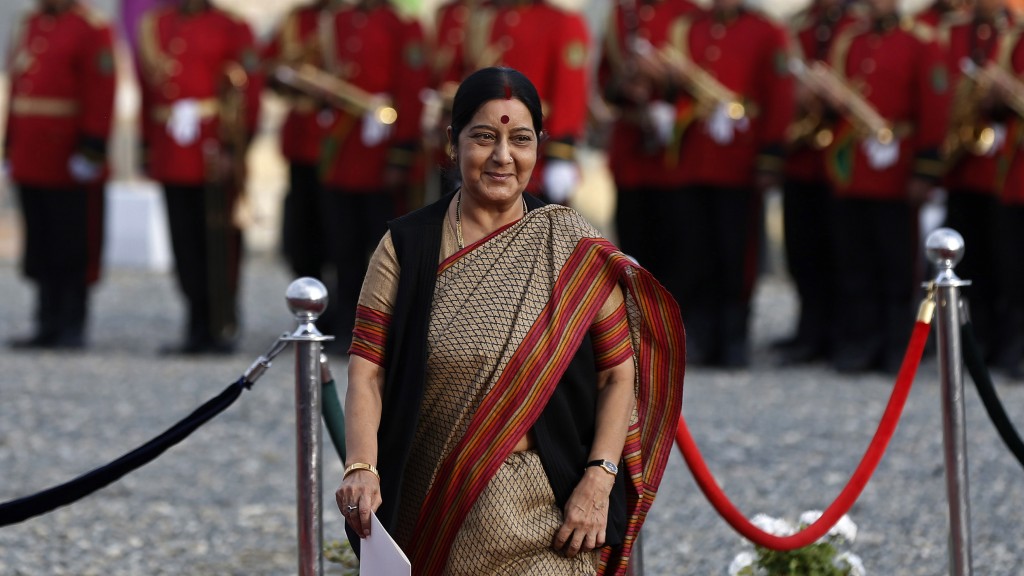 "Today, BRICS (Brazil, Russia, India, China, South Africa) is shaping the global discourse significantly on issues ranging from SDGs (Sustainable Development Goals), climate change, poverty alleviation, health, ICTs, corruption, and norms of international law," Sushma Swaraj said here in a meeting of BRICS youth representatives.
"We also need to work together for early reforms of the UN Security Council, so that this body continues to be relevant to the needs of the 21st century," she stated.
With India assuming the chairmanship of the five-nation grouping this year, the three-day second BRICS Youth Summit is to be held in Guwahati, Assam, from July 1.
Sushma Swaraj also called upon the BRICS nations "to work and fight together to eliminate international terrorism".
"This should be done without any differentiation of a 'good' or 'bad' terrorist. A terrorist is a terrorist, and is someone who is acting against humanity as a whole," she said, adding that those countries which sponsor and harbour terrorists should be made to pay a price.
Sushma Swaraj said that BRICS should be driven by people-to-people contact and the youth should take a lead in this.
"BRICS should explore developing innovative mechanisms of youth engagement," she said.
She suggested to the participants of the Guwahati summit to deliberate on issues like skills development, social inclusion, youth volunteerism and participation in governance.
"These all are themes which are of great contemporary relevance, especially for BRICS countries," the External Affairs Minister said.
"Your deliberations will provide valuable inputs to the leaders of our countries in the BRICS Leadership Summit."
Stating that all five BRICS countries have rich resources in terms of youth, she said that BRICS countries' youthful and democratic profiles, combined with their economic vibrancy "could be an asset in consolidating exchanges between our people".
According to Sushma Swaraj, building responsive, inclusive and collective solutions was the core theme for India's BRICS chairmanship.
"We are especially focused on institution-building, implementing past commitments, and exploring innovative solutions in a spirit of continuity with consolidation," she said.
Sushma Swaraj mentioned that during India's BRICS chairmanship, a series of events are being organised with special focus on youth.
"These include the BRICS Under-17 Football Tournament, Young Diplomats' Forum, Young Scientists' Conclave, Film Festival, Urbanisation Forum, Smart Cities Workshop, Local Bodies Conference, Wellness Conclave and Convention on Tourism," she said.