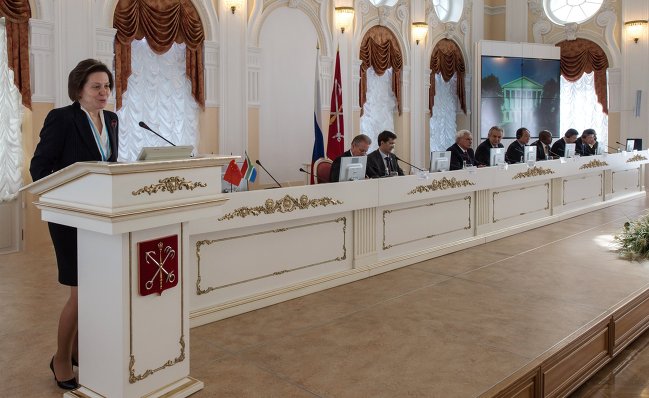 On 24 September 2015 St Petersburg hosted the BRICS meeting of Twin Cities and Local Governments.
Speaking at the meeting, St Petersburg Governor Georgy Poltavchenko suggested that the Five establish a common bank of projects to attract partners to aid in their implementation. Representatives of BRICS metropolitan areas and regions will elaborate the required mechanism.
"Metropolitan cities have common problems and interesting projects. By pooling efforts at the international level we will enhance the appeal of these projects to potential investors," he emphasised.
Mr Poltavchenko also proposed holding a working meeting to review specific projects and funding possibilities for them. He suggested inviting municipal economy workers and experts on various areas to the meeting.
In turn, Chair of the eThekwini Metropolitan Municipality Control Commission Stanley Zulu (South Africa) suggested developing cooperation with other BRICS cities and regions in environmental protection, agriculture, fisheries, ports and shipbuilding, the development of oil deposits and training of personnel for different industries.
Representatives of the Chinese cities of Shenzhen, Guangzhou and Qingdao expressed their support for the development of all economic and humanitarian contacts.
Mr Poltavchenko's initiative was supported by Governor of the Khanty-Mansi Autonomous Area-Yugra Natalya Komarova. She suggested holding it in Yugra and expressed interest in the joint implementation of projects on indigenous people and oil deposits.
An agreement on friendly cooperation between St Petersburg and Qingdao (China) was signed at the meeting.