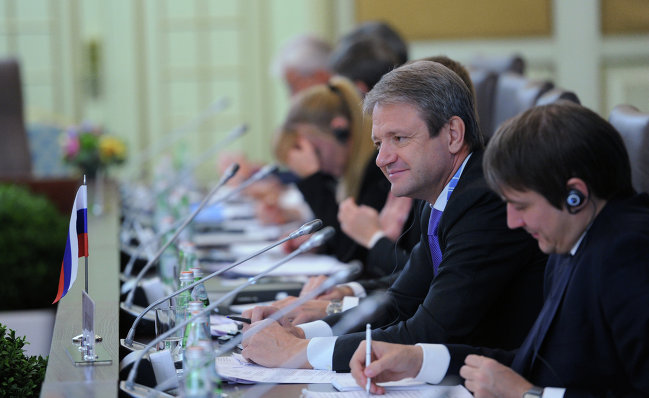 The first Meeting of the BRICS Heads of Industrial Authorities will take place in Moscow on 20 October 2015. The meeting will focus on industrial cooperation between the BRICS countries and new opportunities for growth.
"Collaborative multilateral infrastructure projects will become growth points, and not only in general cooperation between the BRICS countries. We expect them to catalyse the development of all the participating economies. The meeting of industrial authorities hosted by Moscow will have great significance for our relations," Russian Minister of Industry and Trade Denis Manturov said.
He added that the parties will have to put together a short-term action plan and develop sensible approaches and instruments to carry out essential projects.
Also attending the meeting will be industrial ministers of the Eurasian Economic Union and officials of the United Nations Industrial Development Organisation (UNIDO).
Expert consultations will take place in Moscow on 19 October ahead of the meeting. The experts will coordinate the documents that will be offered for approval to the BRICS industrial ministers.