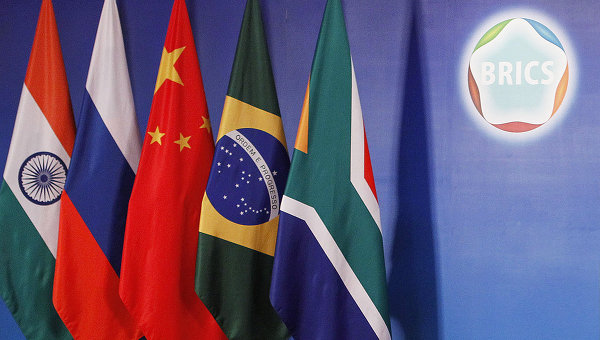 A research released on Wednesday shows that BRICS have significantly improved in various ways since its inception.
BRICS, which group Brazil, Russia, India, China and South Africa, have implemented its decisions by 70 percent, according to the research released Wednesday by Brand South Africa, a marketing company based in South Africa.
"Based on research conducted by the BRICS Research Group and other analysts, the group has achieved a 70 percent implementation/compliance rate in terms of implementing Summit decisions,"Brand South Africa General Manager for research, Dr. Petrus de Kock said while releasing the research in Johannesburg.
Intra-BRICS trade increased by 922 percent from 27 billion U.S. dollars to 276 billion U.S. dollars between 2002 and 2012, the research showed.
The increase in trade between BRICS members also shows that the bloc has embarked on a positive trajectory, De Kock said.
Also between 2010-2012, BRICS' international trade rose by 29 percent, from 4.7 trillion U.S. dollars to 6.1 trillion dollars.
De Kock said the institutionalism of BRICS initiatives like the New Development Bank Contingent Reserve Agreement also shows practical developments in the bloc.
"Significant things have happened. BRICS have institutionalized some of its initiatives. They have surprised many critics with the amount of achievements in a short space of time. The bloc has moved from an economic concept to a global governance system,"De Kock said.
He also said BRICS is showing its relevance in the world by their continued call for the transformation of global financial governance institutions.
"At the Ufa Summit BRICS members indicated that they remain deeply disappointed with the prolonged failure to ratify the IMF 2010 reform package which continues to undermine the credibility, legitimacy and effectiveness of the IMF," he said.
He recommended that BRICS should work toward improving the ease of doing business among member states.