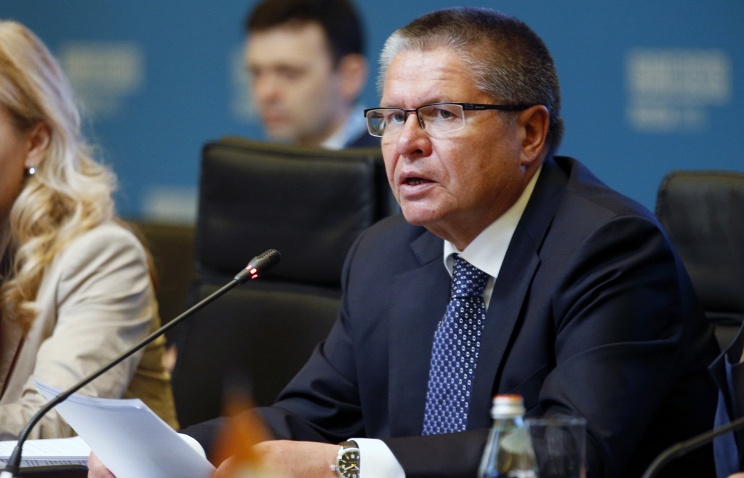 BRICS Development Bank will become one of the world's leading financial institutions, it may start working next year, Russian Economic Development Minister Alexey Ulyukayev said Tuesday in an interview with Rossiya 24 channel.
"This will probably be one of the world's leading institutions, which will focus on infrastructure projects, on the most important areas that allow expanding the specific areas and to promote private and public businesses," Ulyukayev said.
Meeting of the Board of Governors of the BRICS Development Bank (including Brazil, Russia, India, China, and South Africa), which formally marks the beginning of work of the new Bank, will be held in Moscow on July 7. The permanent representatives of the BRICS countries in the Bank will be approved. VEB Foreign Relations Department Director Vladimir Kazbekov is nominated from Russia.
The agreement on establishing the BRICS Development Bank was signed on July 15, 2014 in Brazil. It provides for the establishment of the New Development Bank by BRICS member-states to finance infrastructure projects and sustainable development of these and other developing countries.
The representative of India was appointed as the bank's first president, a representative of Brazil became the first Chairman of the bank's board of directors, and a representative of Russia headed the Council of managing directors. The new bank will start operating in April of 2016.
On Tuesday, July 7, the formal launch of the bank's operation is to take place.
The new bank's charter capital will amount initially to $50 bln with further growth to $100 bln.
BRICS is an informal association of five major emerging national economies: Brazil, Russia, India, China and South Africa. The group was founded in June 2006 at the St. Petersburg International Economic Forum and was known as BRIC prior to inclusion of South Africa in 2009. Russia is presiding in BRICS in 2015 and is chairing the BRICS Business Council until April 2016. An agreement on establishment of the BRICS New Development Bank to fund infrastructural and sustainable development projects in BRICS member-states and emerging economies was signed at the summit in 2014.
BRICS summit in Ufa on July 8-9 will be the main event during Russia's presidency tenure.