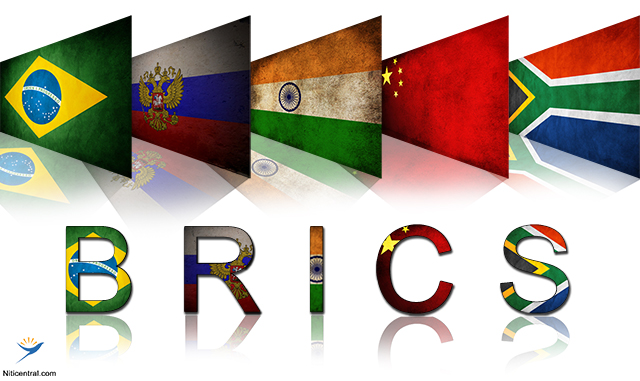 A joint statement by the BRICS countries issued here on Monday emphasised that the right to development should be central to the implementation of the 2030 Agenda.
The joint statement by BRICS countries — namely namely Brazil, Russia, India, China and South Africa — was made on the annual High-Level Panel on Human Rights Mainstreaming during the 31st Session of the Human Rights Council, Xinhua reported.
The statement said that development is the foundation for eliminating poverty, which is one of the root causes of many conflicts worldwide, and embodies dignity, freedom from want and the full realisation of all human rights.
"We consider eradication of poverty as an indispensable requirement for and overarching objective towards the attainment of sustainable development, promoting social progress, safeguarding fairness and justice, and enhancing ecological conservation," the BRICS states said in the joint statement.
The statement added that all countries should respect the notion of "policy space" in development matters and avoid a "one-size-fits-all" approach, given the differences in levels of development, national realities and histories.
The BRICS nations said in the statement that the UN human rights agency and the relevant UN bodies should effectively undertake activities in mainstreaming the right to development, strengthening global partnership for development among member states, international development, finance and trade institutions.
"South-South cooperation can be seen as a beneficial complement to North-South cooperation, which remains the main channel of international development cooperation," the statement said, adding that the principle of common but differentiated responsibilities should be upheld.
"The role of the UN in mobilisation of development resources and advancement of international development cooperation should be given full play," the statement said.
This year marks the beginning of the implementation of the sustained developed goals set by the 2030 Agenda and the 30th anniversary of the Declaration on the Right to Development.