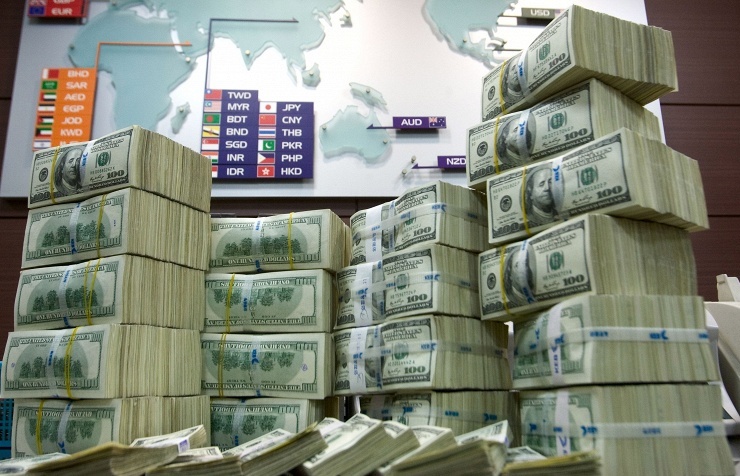 The Contingent Reserve Arrangement (CRA) Treaty of the BRICS countries (Brazil, Russia, India, China, South Africa) came into force on Thursday. The CRA volume is set at $100 billion. The parties agree to establish a self-managed contingent reserve arrangement to forestall short-term balance of payments pressures, provide mutual support and further strengthen financial stability. Each BRICS member state's Central Bank reserves certain funds in case of emergency, which may be caused, in particular, by a strong capital outflow.
The CRA is a framework for the provision of support through liquidity and precautionary instruments in response to actual or potential short-term balance of payments pressures. The initial total committed resources of the CRA shall be $100 billion, with individual commitments as follows: China — $41 billion, Brazil — $18 billion, Russia — $18 billion, India — $18 billion and South Africa — $5 billion.
According to the treaty, the parties agree that this contingent reserve arrangement shall contribute to strengthening the global financial safety net and complement existing international monetary and financial arrangements.
"The arrangement is important not only because it provides the possibility to quickly obtain additional liquidity, but its very existence has a positive, stabilizing effect on the market. Similar arrangements created by other countries (e.g., European Stability Mechanism) continue to be in force and fulfill their functions," a representative of the Russian side told TASS.
The Contingent Reserve Arrangement (CRA) Treaty of the BRICS countries was signed on July 15, 2014.
The parties have yet to sign a number of technical documents regulating the work of the governing bodies of the pool.
"These documents have already been agreed with the partners. It is planned to approve them at the first meeting of the CRA Governing Council on the sidelines of the next meeting of the BRICS Central Bank Governors and Finance Ministers," the press service of the Central Bank of Russia told TASS.