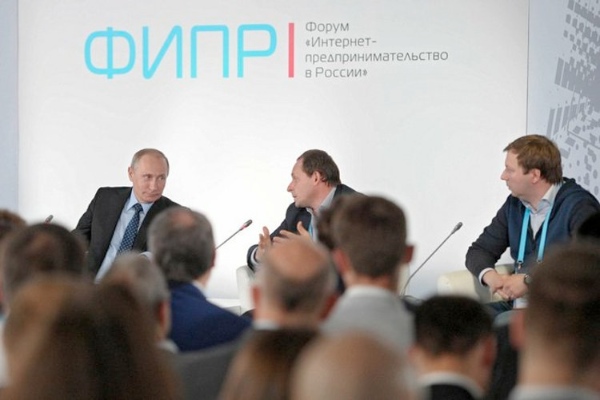 BRICS communications ministers and representatives of IT companies will meet in Moscow in late October to discuss software import substitution programmes, Nikolai Nikiforov, Russian Minister of Communications, said on the sidelines of a financial technology forum in Kazan.
The BRICS communications summit could take place after 20 October in Moscow, he said.
A number of open discussions will take place as part of the upcoming event, among other things, on possible means of software import substitution and IT cooperation, Nikiforov said.
Russia has been pushing for BRICS to support, through investments and infrastructure, developers working on mobile apps, operating systems, data base and office applications, among others, to end US monopoly in the information technology sector.
"Today, the whole world is suffering because of the real monopolisation of this app/software ecosystem by just one country, and probably several companies. On one hand, you do have some huge R&D centres in India, and have thousands of developers sitting in India, and getting salaries, but the profits and value is added to a company sitting overseas. Many countries in the world are suffering due to this monopolization," Nikiforov told an Indian daily in March this year.
"We are suggesting that we unite our efforts, especially in the Brics ecosystem. The political role of Brics is really getting important. We suggest that we should jointly counter the monopoly issue," he added.
India's software market registered the highest growth rate of 8.3 per cent in terms of total revenues among BRICS nations in 2014, market research firm Gartner said in May.
The revenue of Indian software market was at $4 billion in 2014 against that of $3.7 billion in 2013.
The software market in Brazil grew by 5.4 per cent, in South Africa by 4.8 per cent and in China by 3.8 per cent.
In Russia, the market however shrunk by 6.4 per cent.
The growth in Indian market was led by Microsoft with 25 per cent market share and revenue of $1,017.9 million.
Meanwhile, both India and Russia have launched antitrust cases against Google Inc.
The probe report of the Director General of the Competition Commission of India, is believed to have found Google in violation of certain competition regulations after investigating complaints from well-known e-commerce firms and web portals in India.
Russian antitrust authority ruled on Monday that Google has violated Russian laws by requiring that manufacturers pre-install its services on their devices.
The Google ruling will help Russia's largest internet search engine Yandex's positioning in the mobile market.