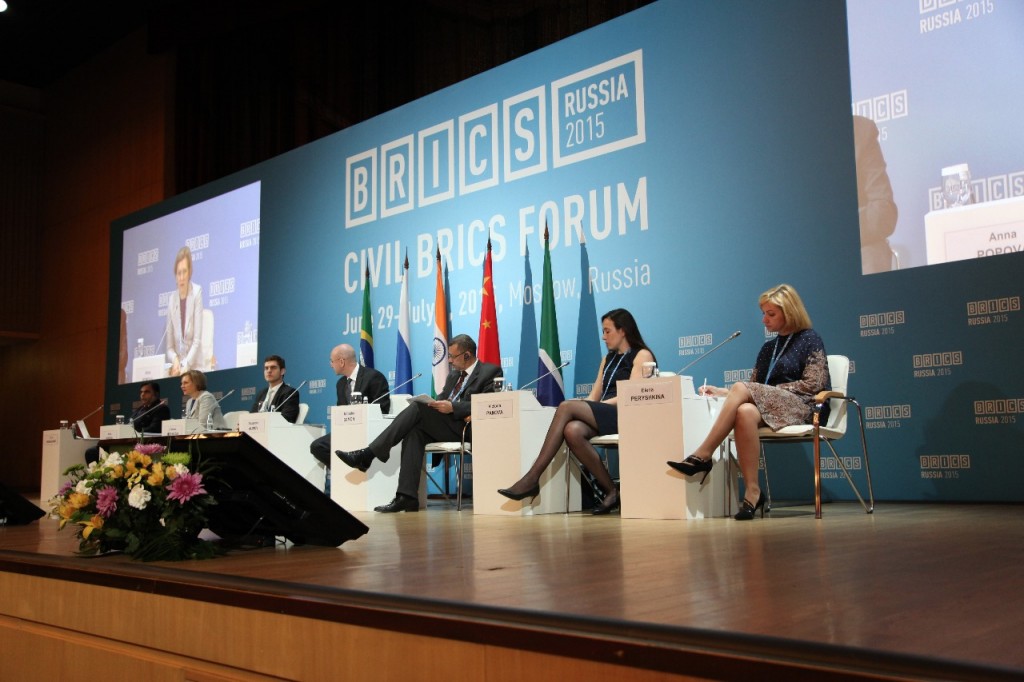 The civil summit of BRICS nations opening in Moscow on Monday is due to discuss the issues of fight against inequality and "social diseases," including tuberculosis and HIV/AIDS.
Russia, which holds the chair of the BRICS group, has initiated holding the civil summit, a participant of the forum, a member of the presidential council for civil society and human rights and the Civic Chamber, Elena Topoleva-Soldunova, told TASS.
"This has been a long effort on a range of issues, and in particular, the development of education, healthcare, social development, and working groups were formed and they worked in a remote regime and will meet in Moscow to detail the recommendations for the BRICS leaders," she said.
These recommendations will concern the issue of how to overcome inequality, prevent and fight against such "social diseases" as tuberculosis and HIV/AIDS. The participants will also discuss the development of social entrepreneurship that creates new jobs and contributes to self-employment.
The civil summit of BRICS will end on July 1. Its recommendations will be given to the heads of BRICS countries, who will come for the summit in Ufa, in Russia's Volga republic of Bashkiria, on July 9-10.
Russia assumed the rotating BRICS presidency on April 1, 2015.
The BRICS agenda under the Russian presidency includes the goal of making the group a full-fledged tool of strategic and current cooperation on the key issues of global economy and politics. One of the major goals will be the implementation of agreements on creating the group's own financial institutions, namely the New Development Bank and a pool of reserve currencies.