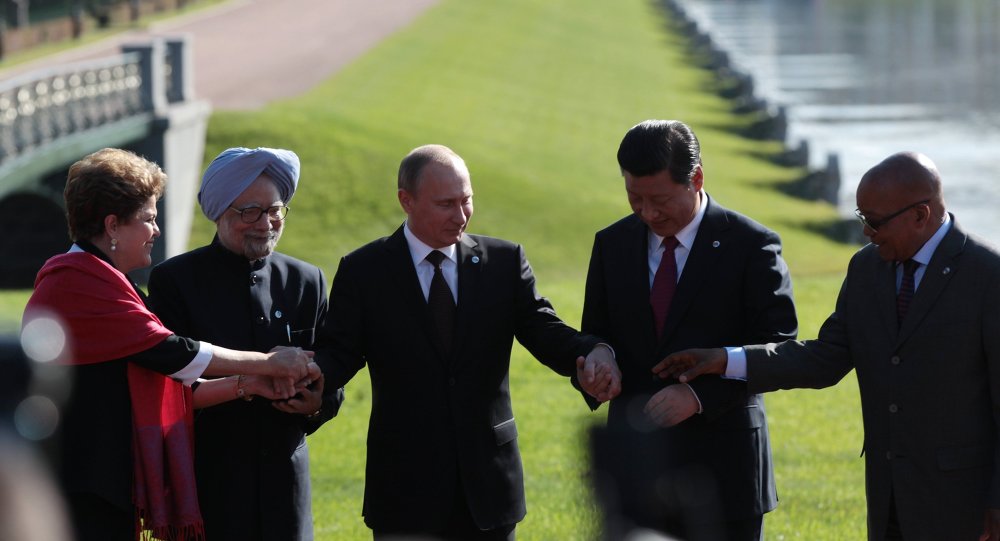 The idea of setting a single currency for the BRICS member states is positive but the technical side of the issue needs to be ironed out first, Brazilian Ambassador to Russia Jose Vallim Guerreiro said.
"This issue has been repeatedly raised and discussed. We believe the idea itself is very positive as it would allow for the use of a single currency without any dependence on the currency market fluctuations," Guerreiro told RIA Novosti in an interview.
"But the issue is extremely complicated and it should first be studied from the technical point of view on the level of experts who could asses all benefits and drawbacks of establishing a single currency," he added.
The ambassador noted that the main outcome of the upcoming summit in Ufa is the launch of the BRICS New Development Bank (NDB).
Guerreiro said that the BRICS member states are currently working on the ratification of the signed agreements, adding that Brazil has already carried out all necessary procedures.
Cooperation with the NDB will "give an impetus to the development of all the projects that are our top investment priority," the ambassador said.
He added that Brazil has chosen its representative to the bank's board of directors.