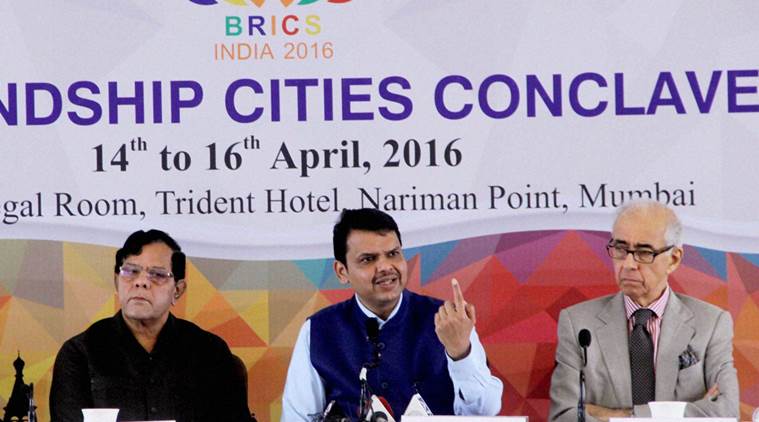 Nearly 75 delegates from major cities of BRICS nations, including Shanghai, Johannesburg, Rio de Janeiro, and St Petersburg, will attend a three-day conclave on urban planning in Mumbai, in what would be India's first BRICS event after assuming presidency. The conference will be held from April 14 to 16.
The 'BRICS Friendship Cities Conclave' will focus on various issues of urban development such as urban transport, affordable housing, safety and security, successful models of city governance, building sustainable cities, and financing city infrastructure.
The conference will also host a special session on Mumbai, titled 'Making Mumbai Work,' with Municipal Commissioner Ajoy Mehta to give a presentation on the financial capital's infrastructure development plans and hurdles. With a bilateral agreement in place between Mumbai and Shanghai to be sister cities since September 2014, Xue Zezhou, minister of organisation from the Ministry of Shanghai will also give a special presentation during the conclave on how best to operationalise the cooperation.
The first day will only be marked by the inaugural session, which Union urban development minister Venkaiah Naidu and chief minister Devendra Fadnavis will attend, followed by a special dinner for the delegates and a cultural programme featuring talent from across the BRICS countries.
The cultural show will be held at Chhatrapati Shivaji Maharaj Vastu Sangrahalay in South Mumbai.
Conferences will begin from the second day at Hotel Trident, Nariman Point, starting with a discussion on collaboration amongst BRICS cities where all heads of delegations will make their presentations.
Ambassador Tovar Da Silva Nunes will head the Brazilian delegation, and St Petersberg Governor Georgy Poltavchenko will lead the Russian delegation. Xie Yuan, vice-president of Chinese People Association for Friendship with Foreign Countries, will be present on behalf of the Chinese delegation, while Subesh Pillay, member of the Mayoral Committee for economic development, city of Tshwane, will lead the South African delegation.
BJP Parliamentarian Poonam Mahajan will make the presentation on collaboration among BRICS cities on India's behalf.
Chief Minister Devendra Fadnavis said we have managed to have real-time translations of the deliberations here into Russian, Chinese as well as Marathi.
There are nine themes on which this conclave will contemplate, deliberate. All these themes such as planning, security, sustainability, waste management, are absolutely relevant for all cities.
Besides real-time translations, the state and Union governments, and Mumbai First, a think tank of private sector representatives that is also one of the organisers, has also arranged for interpreters at the venue for delegates to interact with each other, with the media and experts. Sources said various city corporations are also likely to enter into Memoranda of Understanding with cities from the BRICS countries to exchange knowledge and technical know how.
Chief secretary Swadheen Kshatriya said we have invited all municipal corporations to participate, as well as all proposed smartcities, and cities implementing AMRUT so that they can also benefit from the conference.