Vladimir Kazbekov, the Vice-President of the New Development Bank (NDB) of the Brazil-Russia-India-China-South Africa (BRICS) grouping, has welcomed the inclusion of the Chinese yuan in the IMF basket of reserve currencies, as it would benefit the five emerging economies.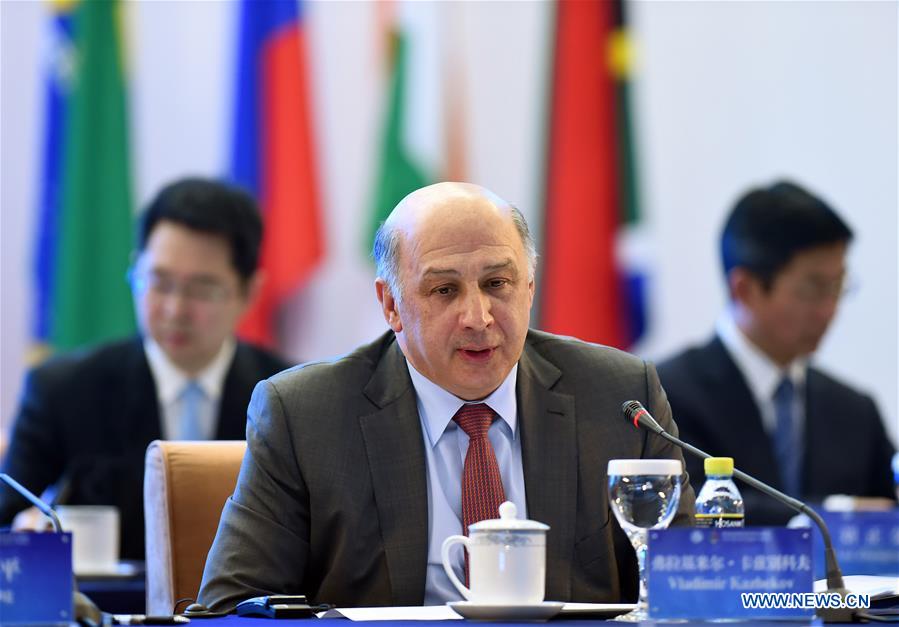 IMF's move would further consolidate the value of the yuan, which is also called the renminbi (RMB), Mr. Kazbekov told The Hindu on the sidelines of the BRICS media summit.
"I think it's very good. This will significantly reduce the currency risks," he said. The IMF had announced on Monday that starting from October 2016, the RMB would be included in its Special Drawing Rights (SDR) basket.
Analysts say that the stability of the yuan will benefit the BRICS nations. This was because the NDB was considering raising capital in Yuan-denominated bonds as a first step before it entered the bond markets of the rest of the members of BRICS grouping.
"The exchange rate of RMB is keeping relatively stable among the currencies of BRICS countries and is widely used in world trade and investment. The NDB is considering issuing the first local bond denominated in RMB in China's domestic inter-bank market in the first half of next year," Mr. Kazbekov said during his address at the media summit. "The Chinese bond market is very huge"
The NDB was approaching the BRICS bond markets so that a financial mechanism could be evolved, which would gradually reduce dependence on financial markets of developed economies and their hard currencies. The World Bank and the Asian Development Bank raised funds by issuing bonds in the financial markets of the U.S., European, the NDB official said.
Mr. Kazbekov said that the NDB was anticipating a close relationship, for raising capital, with the Multilateral Development Banks and domestic development institutions, such as the BNDES of Brazil, VEB of Russia, and EXIM bank of India, the China Development Bank, and DBSA of South Africa.
The NDB has an authorised capital of 100 billion dollars, and a 50-billion-dollar initial subscribed capital, which is equally shared among the founding members. Its lending will focus on infrastructure development and sustainable projects in the emerging economies and the Global South.
Asked to comment on whether the early 2016 deadline for the launch of banking operations would be met, Mr.Kabekov said: "Most of the policy has already been considered by the board of directors. We have only to make some final corrections. So, most of the paperwork, say 70 per cent, has been done. We have another question about contributions. That depends on every country. The finance ministers have confirmed that it is okay."