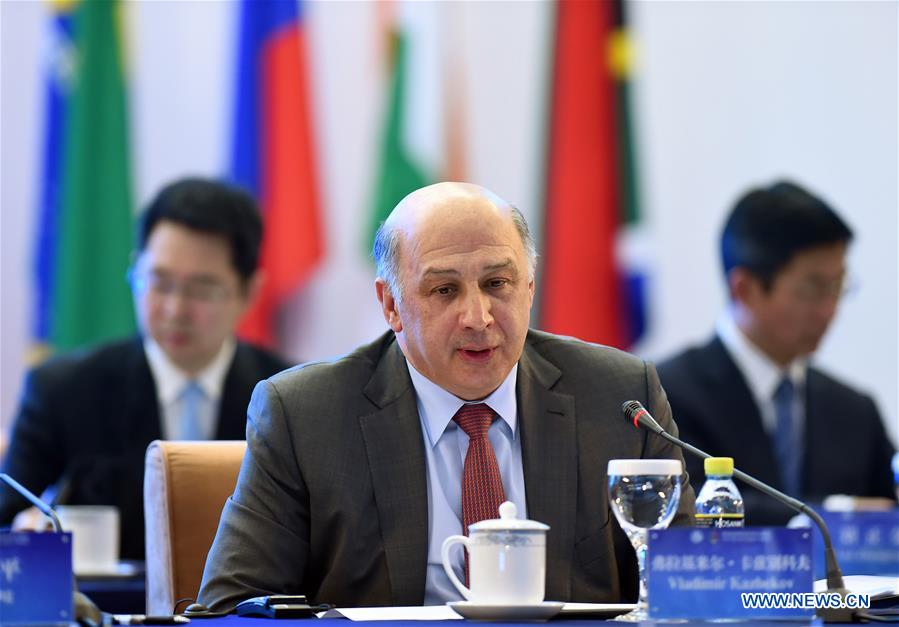 The New Development Bank (NDB) for BRICS countries upholds the spirit of openness and will consider all possible cooperation, said its vice president Vladimir Kazbekov on Tuesday.
The NDB is an important international institution designed to fund infrastructure projects in Brazil, Russia, India, China, South Africa, and other developing countries, said Kazbekov.
"The NDB will closely cooperate with the World Bank, the Asian Development Bank and other financial institutions," he said at the first BRICS Media Summit, where media leaders gathered to seek cooperation.
Fund-raising is now one of the bank's priorities, he said.
The vice president said in October that the NDB is expected to approve its first loan next April to an energy-efficient project.
Initiated by BRICS members, the NDB opened in Shanghai in July and is scheduled to start operation at the end of this year or early 2016.