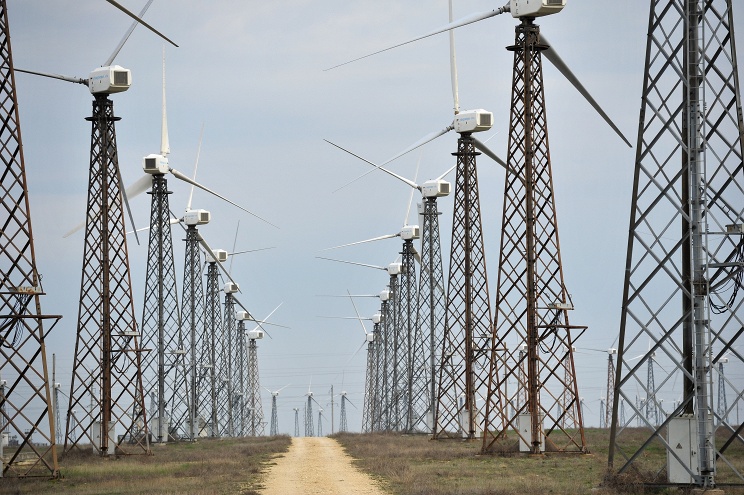 The BRICS New Development Bank will give a priority to projects aimed at developing the renewable energy sources, Vice President of the Bank Leslie Maasdorp told TASS on Wednesday at the Boao Forum for Asia.
"The mandate of the Bank as set out in our Articles of Agreement is to be an institution that focuses on accelerating the pace towards the transition to the 'green economy'," the banker said.
Maasdorp added the preference will therefore be given to renewable energy projects. He said the Bank wants to cooperate with other institutions in accelerating 'green' financing expansion and promoting environment protection.
First issue of BRICS Bank bonds to be yuan-denominated
According to the official, the BRICS New Development Bank will make the first issue of its bonds denominated in China's yuan.
"We will do a bond issue in China to raise funding domestically on the Chinese market. This is likely to happen in the second quarter of this year. We are starting a process now finalizing the exact size of this bond issue," Maasdorp said. He added the amount will be small at the first stage, about 2.3-2.5 bln yuan ($353.7-384.5 mln).
Maasdorp also said cross-currency swaps to Russian rubles or other currencies of BRICS member-countries may also be used for bonds issued by the BRICS Bank.
"We will aim to have more flexibility in how we tap the capital markets by also raising local currencies," Maasdorp said.
At least a project in each member-state with money raised
via bond issue
Maasdorp also pointed out the bank intends to finance one project of each member state with the money raised via its first bond issue.
"We will raise funding through the bond issue and we will use it to lend to these projects….to at least a project in each of the country," – he said, adding that these projects will be announced in April.
Maasdorp said that, with regard to Russia the bank will focus on the energy sector.
The BRICS New Development Bank is a multilateral development bank operated by the BRICS states. The financial institution headquartered in China's Shanghai is set up to foster greater financial and development cooperation between the five emerging markets.