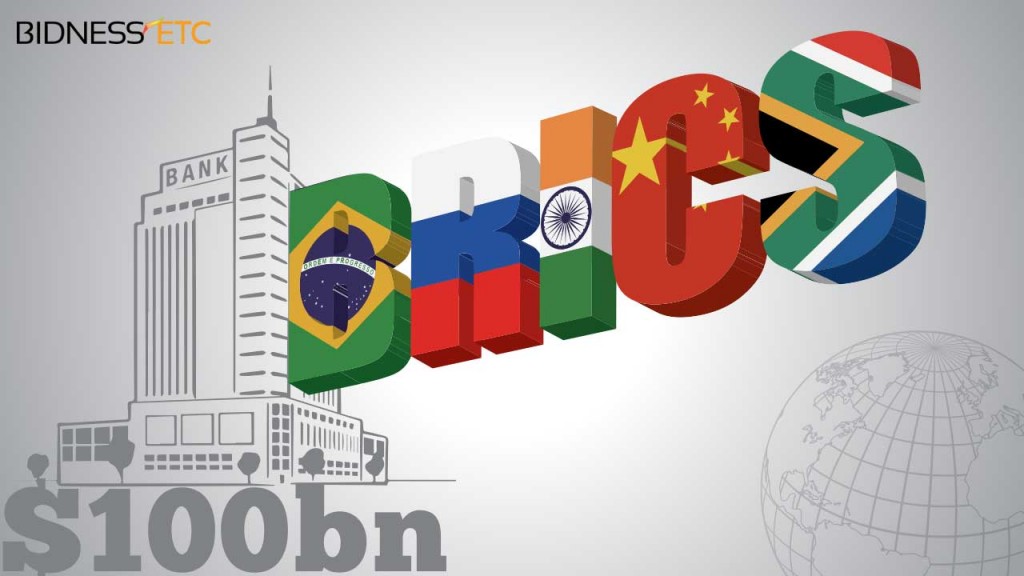 St Petersburg – The New Development Bank (NDB), an infrastructure-focused lender established by the BRICS emerging economies, plans to issue debt in the local currencies of its five member countries, the bank's president said.
Known as the BRICS bank, the NDB is seen by its members as an alternative to the World Bank. Its launch last year follows the establishment of the China-led Asian Infrastructure Investment Bank (AIIB).
NDB, run by K.V. Kamath, a former executive of India's largest private lender ICICI Bank, already has $1 billion in capital, which is set to double next year and increase to $50 billion in the future.
"Our first (debt) issues will be in the local currencies. Clearly, the demand is for rouble-based funding (in Russia), companies or government do not want to take an exchange risk," Kamath told Reuters in an interview.
Brazil, Russia, India and China officially grouped together in 2009, with South Africa joining later, to press for a bigger say in global financial matters. The NDB, which is headquartered in Shanghai, started work last year.
Kamath said the bank plans to issue a bond worth around 3 billion renminbi ($455.93 million) "in the next four weeks", followed by an issue in India of roughly the same size.
"Discussions in Russia over the last two days clearly indicate that we can do an issue here, there is a great interest… we talked to potential bankers, all leading banks are eager to participate," he said on the sidelines of an economic forum in St Petersburg last week.
Kamath said the bank has yet to determine the size of the rouble bond sale and may tap the market "in the next two quarters", targeting pension funds and banks as key investors.
It is also studying the possibility of issuing a local bond in South Africa, but "slightly smaller" than that in China. "This leaves us basically the only one market – Brazil. We will understand it and then look at it and do (an issue), of course."
Kamath said the bank plans to lend around $1.5 billion in total this year, rising to $2.5-$3 billion in 2017 and to $3.5 billion in 2018. The NDB is focusing on "green projects" – efficiency improvement, infrastructure, renewable and others.
"Our role as of now is to be rather sole – but where there is no ban, we can also do co-investing," he said when asked about potential competition with other global development banks.
"Demand is so large that whatever you put on the table is going to be absorbed."