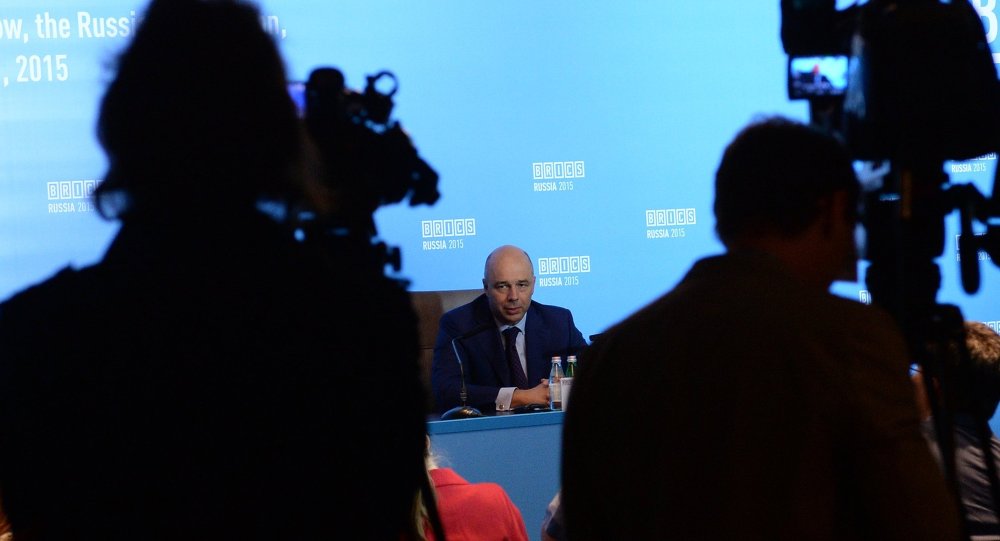 The BRICS New Development Bank (NDB) expects to receive the highest rating from the international ratings agencies, Anton Siluanov, the chairman of the bank's board of governors, said Friday.
"We hope that we will receive the highest rating. Now we are holding meetings and discussions on this issue with ratings agencies," Siluanov, who also serves as Russia's finance minister, told reporters.
According to the NDB, Standard Chartered and Goldman Sachs have been chosen to be bank's advisers for international ratings, while the Chinese ratings agencies Chengxin International Credit Rating and China Lianhe Credit Rating have already given the NDB their highest ratings.
The agreement to establish the NDB, with an initial capitalization of $100 billion, was signed by the BRICS member states — Brazil, Russia, India, China and South Africa — during the group's 6th summit in Fortaleza, Brazil in July 2014. The bank officially started its operations in the Chinese city of Shanghai on July 21, 2015.