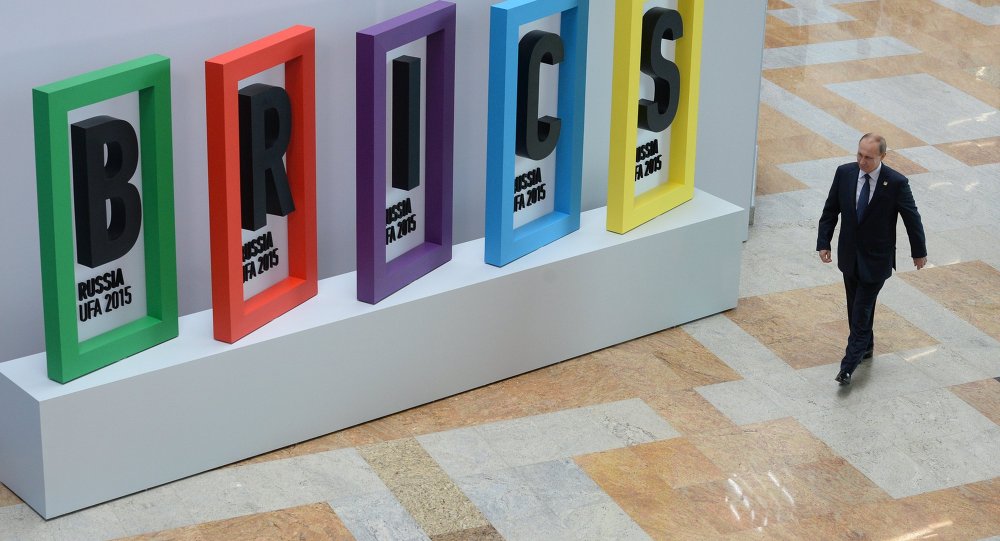 The operations of the BRICS New Development Bank (NDB) and the China-led Asian Infrastructure Investment Bank (AIIB) will contribute to the strengthening and stability of the global financial system, Russian President Vladimir Putin said.
"Russia, for its part, is active in the work of the Asia-Pacific region's new financial institutions – the New Development Bank BRICS and the Asian Infrastructure Investment Bank. I am sure that their work will help to develop the region and will also help to make the global financial system stronger and more stable," the president said in an address to the Asia-Pacific Economic Cooperation (APEC) summit that will take place on November 18-19 in Manila.
Russia has been doing its best to establish a proper "business environment" necessary for engagement, and the Russian efforts fave already been praised by the international partners, Putin said.
The BRICS New Development Bank (NDB) was founded by the BRICS members, Russia, Brazil, India, China and South Africa. Its five founding nations signed off on a framework agreement to establish the NDB in summer 2014, while the bank started its operations in July.
The AIIB is an international financial institution proposed by China to invest in infrastructure projects in the Asia-Pacific region. In October 2014, the bill establishing the bank was signed by 21 states. Currently, there are 57 prospective founding members in the financial organization, including Russia.
Both the NDB and the AIIB are seen by many experts as an alternative to Western global financial institutions, such as the International Monetary Fund (IMF) and the World Bank.