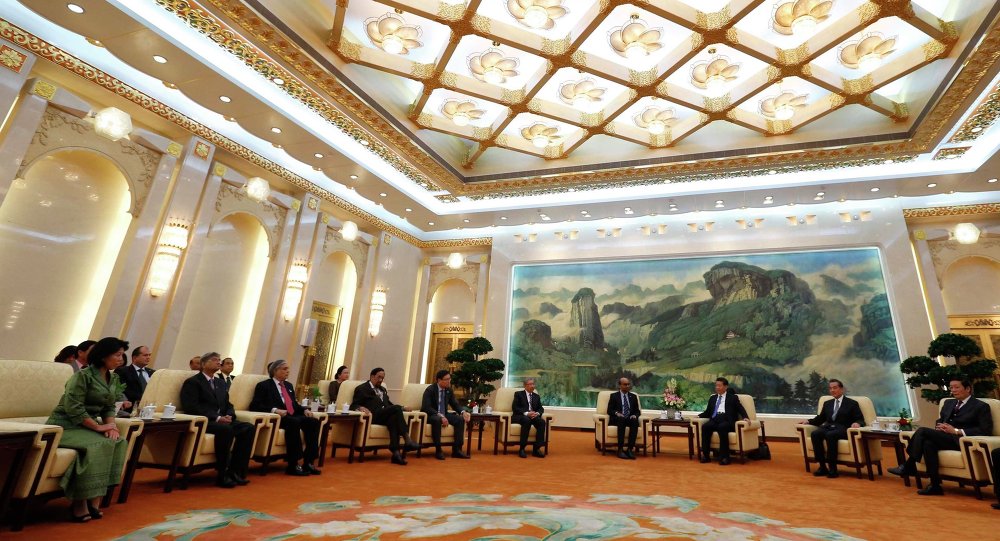 "As for relations between the BRICS New Development Bank and the Asian Infrastructure Investment Bank, it should be noted that the founding of these two institutions is an important measure taken by emerging economies to stimulate global infrastructure construction and reform the international system of economic management," the Chinese minister said at a press conference.
During the stages of their formation, the two banks will share their experiences, and afterward they will strengthen bilateral cooperation, he added.
"The BRICS New Development Bank and AIIB supplement each other… Both of them will jointly stimulate infrastructure construction in Asia and around the world as well as contribute to international and regional development," Lou Jiwei stated.
The agreement to establish the NDB, with an initial capitalization of $100 billion, was signed by the BRICS member states — Brazil, Russia, India, China and South Africa — during the group's 6th summit in Fortaleza, Brazil in July 2014. The bank was officially launched at the last BRICS summit held in the Russian city of Ufa a year later.
The AIIB is an international financial institution proposed by China to invest in infrastructure projects in the Asia-Pacific region and currently counts 57 prospective founding members, including Russia. The bill establishing the bank was ratified in October 2014.