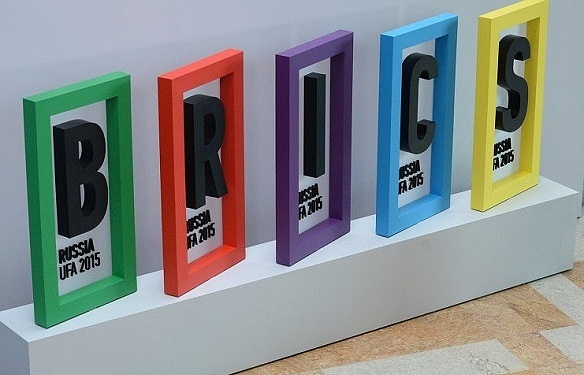 Brexit may become the key topic for discussions during G20 Finance Ministers meeting in China on July 23-24, Russia's Deputy Finance Minister Sergey Storchak said on Wednesday.
"It's difficult to predict what will be the keynote of this G20 meeting. Probably influence of Brexit on the economic development, at least a strong desire to properly assess risks existing in this regard," the official said.
Markets have already been "more or less settled and the discussion will be balanced, without great effort," he added.
Structural reforms in economy will be key topic for Russia
The official said the discussion of structural reforms in the economy will be the main issue for Russia during G20 Finance Ministers meeting in China.
"The structural reform is on the agenda in the economic policy. The structural reform clearly stretches far beyond competencies and capabilities of the [Russian] Finance Ministry. I think we will find what is fairly suitable in Russian environment," the official said.
BRICS New Development Bank
The deputy minister went on to say that BRICS New Development Bank (NDB) signed an agreement on cooperation with Asian and Brazilian Development Banks.
"The Board of Governors made a framework agreement today with two development institutions: Asian Development Bank and Brazilian Development Bank," the official said. The institutions may initiate a more focused dialog after signature of this agreement and approach each other with specific projects, he added.
"The goal is to maximize co-financing, private, municipal, and government one, and capabilities of other development banks," Storchak said.
The official added that the bank may transfer first tranche for Nord Hydro project in September-October 2016.
"I am practically sure that for our project the NDB will allocate funds earlier than for the projects of other countries that were adopted in Washington (in April 2016 – TASS). The reference term is perhaps September-October (2016)," he said.
According to Storchak, the bank will allocate a $100 mln loan for the project which will be provided in two $50 mln tranches.
Bank management wants to see more Russian employees
Storchak added that the management of the New Development Bank wants to see more specialists from Russia in the organization.
"NDB President specifically invited attention of the Russian delegation during the Board of Directors' meeting that he would like to see more Russians among applicants for vacancies," Storchak said.
It does not mean that quotas for Russian specialists exist, the official said. Representatives of all countries may take part in the contest. "It is important that Russian specialists try their fortune in such startups and inform the Finance Ministry about their participation," he added.
The agreement on establishing BRICS New Development Bank was reached on July 15, 2014 in Brazil's Fortaleza. The bank will have a starting capital of $50 billion and the capital may be later increased to $100 billion. The Shanghai-headquartered bank has been set up to finance infrastructure projects and projects for sustainable development of BRICS and other developing countries.