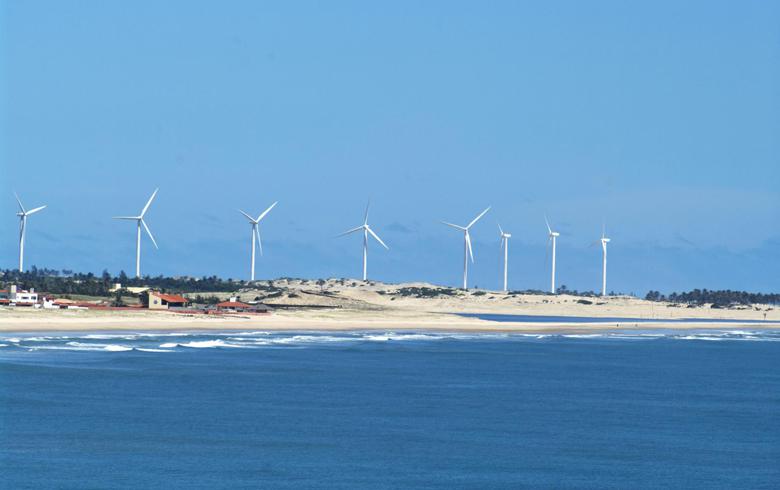 July 25 (SeeNews) – Brazil's wind energy production reached 21.6 TWh in 2015, marking a 77.1% increase on the year, according to data from the National Energy Balance Synthesis Report (BEN).
The document, published on Friday by state-owned energy research firm EPE, shows that the country's wind power capacity increased by 56.2% to 7,633 MW.
According to EPE, the Brazilian electrical grid also became greener in 2015, with renewables growing their share from 74.6% to 75.5%. This can be attributed to the drop in oil thermal generation and the increase in biomass and wind power generation. However, the domestic supply of electricity declined 1.3% compared to 2014.
Ethanol consumption also grew, by 18.6%, which helped biofuels jump from an 18% to a 21% share in the country's fuel grid, noted EPE.