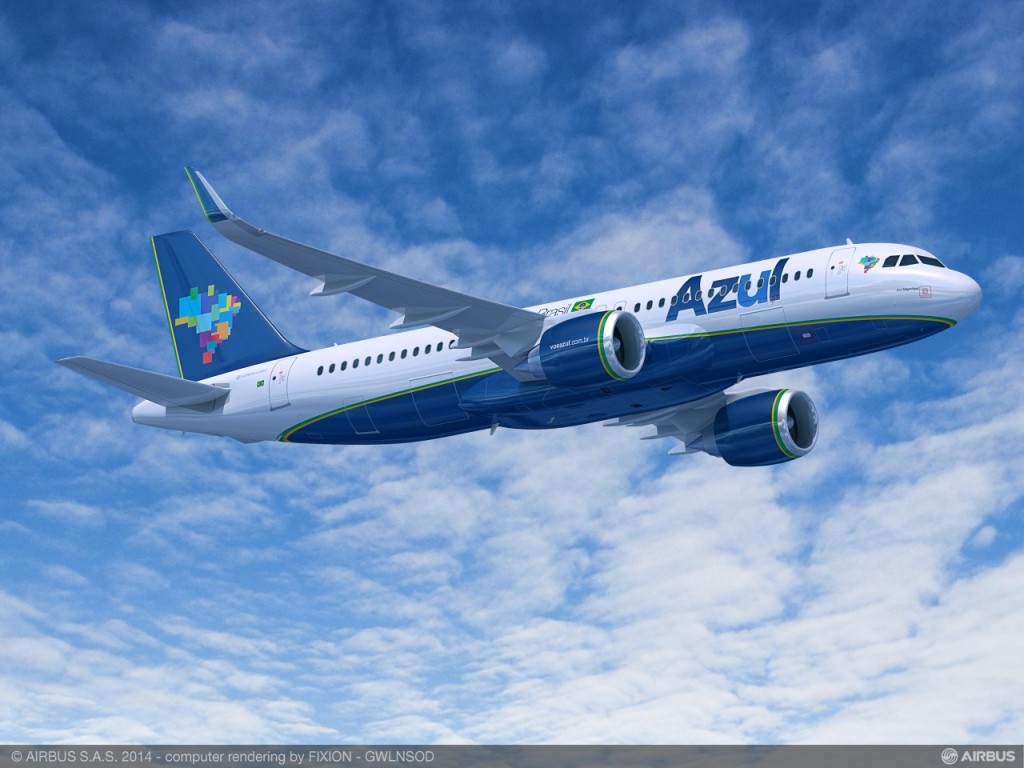 Brazil's volatile currency is clouding any attempt by airlines for long-term planning.
With the real down 29% against the dollar this year, fuel and debt costs are rising for Brazilian airlines and locals are thinking twice before planning trips to Miami and Orlando. Executives said they have no idea what to expect for the rest of this year or next as they grapple with short-term fluctuations
"We're planning month-to-month because every time we start to plan something, things change," said Dilson Vercosa, American Airlines Group Inc.'s regional sales manager. "Right now, we're looking at September and October. We do promotions and try to fill up the planes. If there's no result, we lower prices again. We're going to have to keep doing this until we have a strong signal that things are going to improve."
American, which serves the most Brazilian cities from the U.S., has offered tickets for as low as $386 round trip between Belo Horizonte and Miami. Brazilian airline Azul SA, which began flying internationally in December, has been matching American's prices to the U.S. to keep passengers loyal.
Political Crisis
The spiraling currency reflects a deepening economic slump that forecasters say will be Brazil's deepest recession since the 1930s. At the same time, President Dilma Rousseff is facing calls for impeachment and has few allies in Brazil's Congress, leading to concerns she won't be able to fulfill promises to cut spending and shore up finances.
"This is a political crisis and we need definition of what's going to happen," said Vercosa, who doesn't expect an economic recovery until at the earliest the end of 2016. "This is politically the worst crisis I have ever seen because we have zero visibility. There's no end in sight."
The scenario today is a far cry from the past five years when the number of international flights to Brazil boomed as regulations eased and the currency strengthened, making it worthwhile to jet to Miami for a weekend shopping trip.
Currency Forecasting
Azul, which serves the most domestic destinations and counts on its extensive network to keep international flights full, said it has no inkling of what next year–-or even this month–may bring after a weak first half.
"I was more certain about 2015 a year ago than I'm certain about 2016 now," President Antonoaldo Neves said in an interview at the company's Barueri headquarters. "In our sector, it's hard to predict when you have such volatility," in the currency.
Currency forecasters themselves are having a hard time keeping up, according to Win Thin, the New York-based global head of emerging-market strategy at Brown Brothers Harriman & Co.
"The volatility in the real is coming from both domestic and external conditions," Thin said. "I can definitely see further weakness."
How Low?
Even after analysts cut forecasts by 24% this year, the most for any major currency, estimates still trail the real's current trading level. The real declined 1.7% to 3.7611 per dollar Wednesday. It will end this year at 3.60 per dollar and stay there in 2016, according to the median estimate in a Bloomberg survey of 50 analysts. One-month implied volatility jumped to 22.24%, the highest value since March.
The question for airlines, which purchase planes and jet fuel priced in dollars and normally try to make planning decisions on routes, expansion and pricing a year ahead, is how low will it go?
"It's about survival right now," said Mario Bernardes Junior, a Banco do Brasil SA analyst. "Airlines are trying to survive, living one day to the next. It's not the end of the world, but it's tough times."