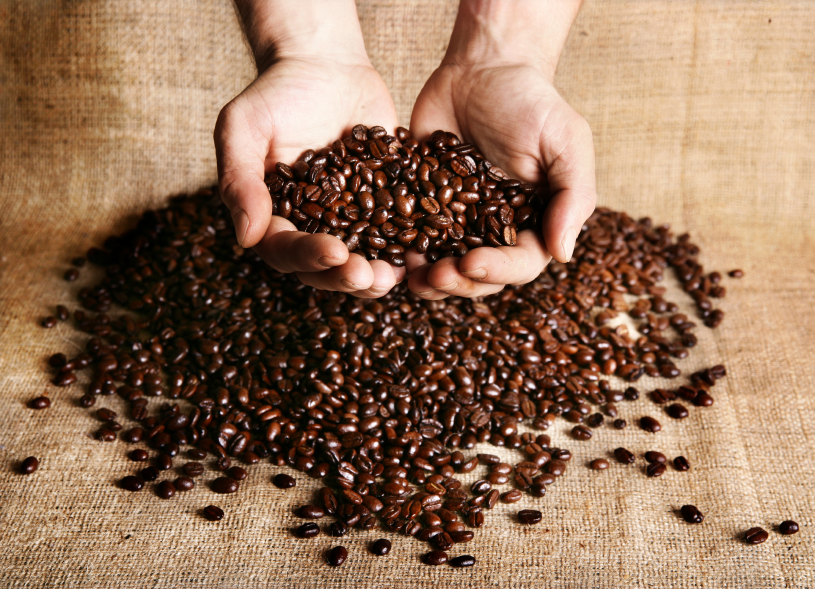 Coffee bears are reaping rewards from a sweeping plunge in emerging-market currencies.
Brazil and Colombia, the world's largest suppliers of arabica coffee, have seen the value of their currencies decline because of stagnating growth and a collapse in oil prices. As exporters increase shipments to customers buying in dollars, prices for the commodity have tumbled to the lowest since January 2014.
Money managers in the U.S. are the most bearish since late July, benefiting from three straight weeks of price declines, the longest slump since March. The Brazilian real and the Colombian peso were the biggest losers against the dollar in the past six months among emerging-market currencies.
"Domestic growers have all the incentives to export more, and further currency weakness in emerging markets will probably affect prices into the first quarter next year," said Artur Manoel Passos, an economist and commodity analyst with Itau Unibanco Holding SA in Sao Paulo. Passos was the most-accurate coffee forecaster in the second quarter, according to rankings compiled by Bloomberg.
Arabica coffee tumbled 4 percent last week to $1.1915 a pound on ICE Futures U.S. in New York. The Bloomberg Commodity Index slid 1 percent, while the MSCI All-Country World Index of equities declined 3.8 percent. The Bloomberg Dollar Spot Index advanced 0.5 percent.
Hedge funds held a net-short position of 18,392 futures and options by Sept. 1, Commodity Futures Trading Commission data showed three days later. The money managers have been bearish every week but one since February.
Rising Exports
Brazil's exports in August probably rose to almost 3 million bags from 2.7 million a year earlier, according to Rio de Janeiro-based brokerage Flavour Coffee. That would be the third straight gain. A bag weighs 60 kilograms, or 132 pounds.
Even as currency declines encourage producers to sell, Brazil's trees are still recovering from a drought in 2014 that was the worst in decades. Volcafe, the coffee unit of commodity trader ED&F Man Holdings Ltd., last month cut its estimate for the country's output by 6.9 percent as dryness spurred smaller beans. A lack of precipitation is also threatening yields in Colombia and Indonesia, according to MDA Weather Services in Gaithersburg, Maryland.
At the same time, demand is climbing. Global consumption will reach an all-time high in the 12 months that start on Oct. 1, the U.S. Department of Agriculture forecasts.
"I am still looking for coffee to outperform," said Harish Sundaresh, a portfolio manager and commodities analyst in Boston for the Loomis Sayles Alpha Strategies team, which oversees $5 billion. "Global consumption growth is at its highs, and there has been some production downgrades in Brazil."
Recent Rains
Recent rains are improving the crop prospects in Brazil for 2016. Passos of Itau Unibaco expects the crop will climb to 48 million bags this year from 45 million a year earlier.
Further currency declines will boost incentives for producers to invest in their farms to increase revenue and sell from inventories, according to Rabobank International. The bank estimates the country has the potential to produce as many as 62 million bags.
"These rains are beneficial and should help Brazil materialize its potential for" next year's crop, said Carlos Mera Arzeno, an analyst with Rabobank in London. "Given a higher pruning rate in the last two years, and good fertilizer usage," production could "be of unprecedented dimensions," he said.