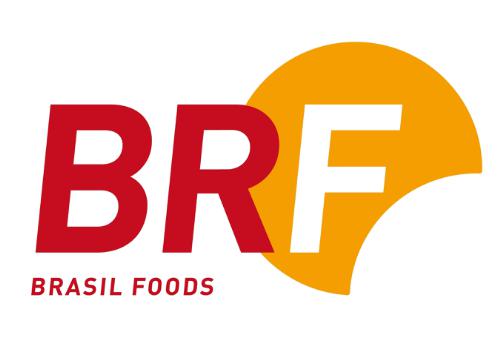 BRF SA, Brazil's largest food company, sank the most in four months after reporting weaker-than-expected sales and a management reshuffle amid Brazil's longest recession in a century and a drop in prices in the Middle East.
Shares fell 7.4 percent to 50.14 reais as of 1:14 p.m. in Sao Paulo, the sharpest intraday decline since October and the worst performance on the benchmark Ibovespa gauge, which slid 0.4 percent.
The Sao Paulo-based company said revenue rose about 11 percent to 8.99 billion reais in the quarter ending in December, with lower sale volumes in Brazil, Asia and Middle East. That missed the 9.17 billion-real average of 10 analyst estimates compiled by Bloomberg. Still, adjusted net adjusted income rose to 1.18 billion reais, exceeding forecasts.
BRF also said Augusto Ribeiro, the company's chief financial officer, and Flavia Faugeres, Brazil's general manager, are leaving the company. Ribeiro will be replaced by Alexandre Borges, the former General Manager for Latin America, while Faugeres' position will be taken by Rafael Ivanisk and Leonardo Byrro.
"On top of what we see as lackluster business trends, we don't think markets will welcome the replacement of both," Pedro Leduc, analyst at JPMorgan Chase & Co. in Sao Paulo, wrote in a note to clients.
The replacement of top executives will not change the way BRF is managed, Chief Executive Officer Pedro Faria told investors in a conference call Friday.
Moody's Investors Service cut BRF's rating to junk on Thursday following the downgrade of Brazil's sovereign debt. The foodmaker is now rated Ba1, with a negative outlook. The rating also takes into consideration BRF's exposure to grain prices and currency volatility, Moody's said in a note.
Corn prices in the domestic market surged 50 percent amid record export demand following the depreciation of Brazilian real, hurting margins of food producers. BRF implemented a 10 percent increase in domestic prices this year as it seeks to partly offset rising costs. The company has also been seeking to cut real salaries for its employees by adjusting them below inflation, Faria said.
"BRF has managed to protect margins despite smaller volumes," Faria said in the conference call. "But we are still lagging our potential."