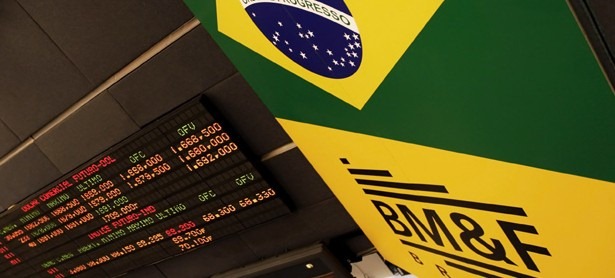 The Ibovespa rose to its highest level in more than three years as the government of President Michel Temer stressed its confidence that Brazil's recovery from recession will start in the last quarter of the year.
Drugstore chain Raia Drogasil SA was the best performer among companies that depend on domestic demand. Credit card processor Cielo SA and phone carrier Tim Participacoes SA advanced after Barclays Plc recommended buying both stocks. State-controlled oil producer Petroleo Brasileiro SA gained after saying it's in advanced talks to sell its gas distribution unit to Ultrapar Participacoes SA.
The country is beginning to get back on track again as the expectations of investors and consumers rebound, President Michel Temer said at a summit in Goa, India over the weekend. Brazilian stocks have climbed 77 percent in dollar terms this year on bets that the new government, which replaced impeached Dilma Rousseff in August, will succeed in restoring growth.
"Temer has shown strength in his efforts to fix the economy, so the market remains optimistic," Paulo Figueiredo, an analyst at FN Capital, said from Petropolis, Brazil. "Hope is the name of the game here."
The Ibovespa added 0.6 percent to 62,122.98 at 12:36 p.m. in Sao Paulo as 39 of its 58 stocks rose. Raia Drogasil advanced 1.7 percent, Cielo climbed 0.3 percent and Tim rose 0.7 percent. Petrobras, as Petroleo Brasileiros is known, advanced 0.6 percent, while Ultrapar gained 1.2 percent. Options on Brazilian stocks expire Monday at the local exchange.
After the government got lawmakers support to a bill aimed at shoring up the country's budget last week, the central bank's decision on the monetary policy Wednesday is expected to give another boost to stocks. Analysts forecast the benchmark interest rate will be slashed by 0.25 percentage point to 14 percent. Lower borrowing costs are seen as a key condition to reignite Latin America's biggest economy. Brazil's gross domestic product will shrink 3.19 percent this year and expand 1.3 percent in 2017, according to economists in the central bank's weekly survey.