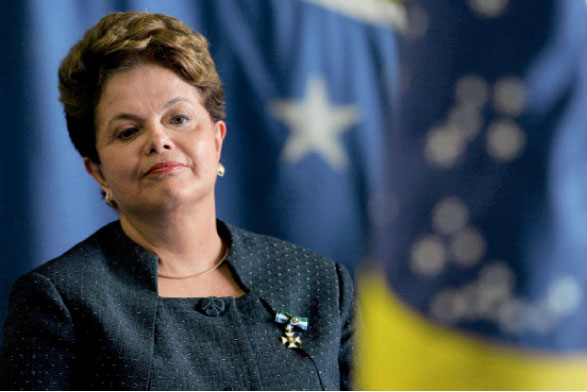 RIO DE JANEIRO, May 29 (Xinhua) — Brazil's negative GDP results in the first quarter of 2015 are a reflection of recent economic uncertainty, Finance Minister Joaquim Levy said Friday.
Economic uncertainty reigned the country in late 2014 and in the first months of 2015, Levy said here during a business luncheon.
Earlier in the day, official statistics agency IBGE announced that Brazil's GDP in the first quarter of this year fell 0.2 percent and 1.6 percent compared to the fourth quarter and the first quarter of 2014 respectively.
The industrial and services sector registered a contraction, while the agricultural sector registered an expansion that prevented an even more negative result. Both investments and savings rates fell.
Levy attributed the negative GDP results to a number of factors, including a water crisis in the country's southeastern region, adding that many obstacles had been overcome since the beginning of 2015.
"Many people had doubts about the Brazilian economy, but many things have changed since the beginning of the year. We have overcome the immediate challenges. The first quarter results are a reflection of a dynamic we are trying to change," he said.
He also reiterated his defense of fiscal adjustments as a way to get the economy back on track, urging the government to take action to change the scenario and prevent a recession.
The economy will be in a better shape next year when Brazil hosts the Summer Olympics, Levy said.