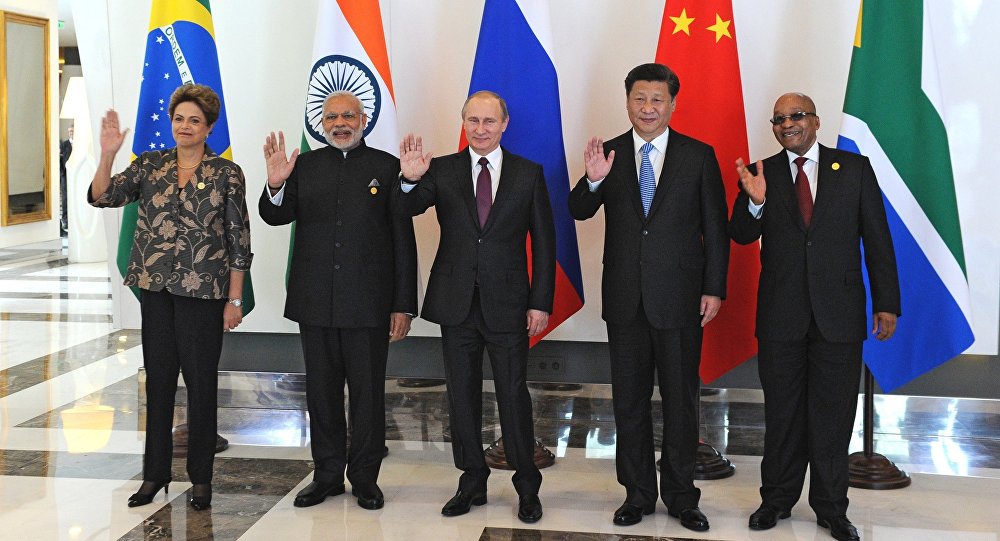 The BRICS association of five major emerging national economies is a "fundamental platform" for all its member states, comprising Brazil, Russia, India, China and South Africa, Brazil's secretary for foreign trade told Sputnik in an interview.
"BRICS is a fundamental platform for not only Brazil but all our five countries to the world. Definitely, this is a fundamental strategic platform again not only for Brazil, definitely for Brazil, but all our countries. And I bet it's the same for Russia," Daniel Marteleto Godinho said.
Godinho noted that BRICS had been working on specific issues, such as the New Development Bank (NDB) and expressed hope that more results of organization's activities would be delivered.
BRICS is an association of five developing economies, which comprises over one third of the world's population. The five nations have a combined nominal GDP equivalent to approximately 20 percent of gross world product.
The NDB was established by BRICS member states in July 2014, to finance infrastructure and sustainable development projects both in BRICS and other developing countries.