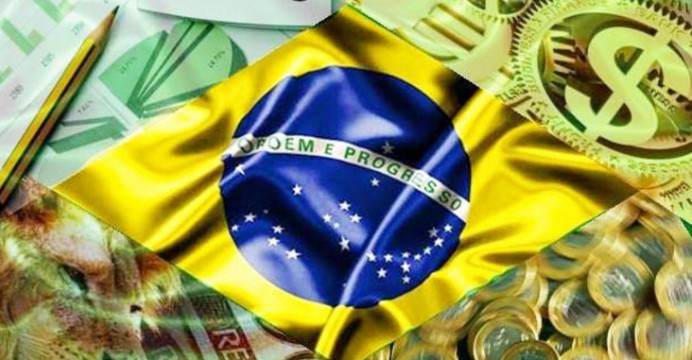 A widely reported political turbulence, concerns over the Zika virus, the end of Brazil's multi-year government-led building projects (related to World Cup 2014 and Olympics 2016) might have projected a rather gloomy picture for the biggest Latin economy.
However, the positive thinking of many Brazilian companies in the country's largest construction trade show seems to reassure that things are not so bad, after all.
"We continue to maintain our optimism even in the middle of uncertain economic times," Claudio Conz, president of the National Association of Construction Materials, told a correspondent from the Hong Kong Trade Development Council.
"Brazil has 65 million homes to maintain."
The biggest booth in the Feicon Batimat 2016 trade show belongs to Sao Paulo-based Lorenzetti, a maker of shower and bathroom fittings.
"While the economy has slowed down, we are very sure that it will start improving soon," Lorenzetti marketing director Paulo Serio Galina said.
Dilma Rousseff, Brazil's first female president, is being impeached.
To Galina, that is the first step toward a new, better government that can offer more support for the business sector.
While there won't be similar government mega projects after the Olympics, Galina expects fresh growth in the construction sector will come from the private sector as more people build houses.
Feicon Batimat brings exhibitors of all specialties in everything related to construction — from plumbing to wiring, windows to doors, drainage to lighting.
Some companies are not just limited to the local market. Door locks maker Stam is one of those.
"Our locks are 100 percent Brazilian. We have the biggest manufacturing center in Latin America. We also have modern technology," Stam marketing manager Rita Franco said.
"We are looking to expand across Latin America. We already sell into Bolivia, Paraguay and Uruguay."
Market pundits can easily write off Brazil because of its current challenges but as long as the real economy, represented by the business people from different industries, is able to look beyond its present difficulties, maintains confidence and finds ways to break out of the doldrums, Brazil's long-term prospects will slowly improve.
Investors would do well to remember that the biggest opportunities come in difficult times.