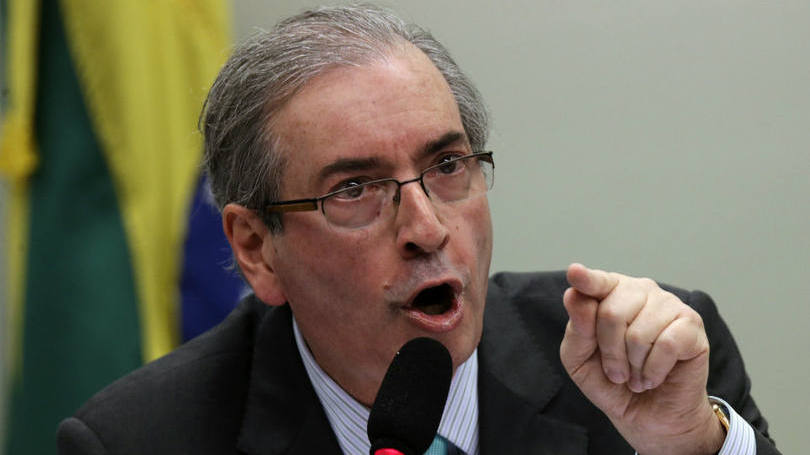 The Chamber of Deputies' Ethics Council in Brazil starts to discuss the possible impeachment of Chamber of Deputies President, Eduardo Cunha, on Tuesday. Cunha is accused of a breach in legislative decorum for allegedly receiving money from the Lava Jato (Carwash) scandal.
According to Chamber representatives who filed the process, Cunha lied about having foreign bank accounts. In March, in statements given to the Congressional Investigative Committee (CPI) looking into the corruption scandal at Petrobras, Cunha said he did not have any foreign bank accounts.
In September Swiss authorities confirmed bank accounts in Cunha's name as well as in the name of family members. Brazil's Federal Prosecutor's Office believes the accounts hold assets from money-laundering operations and bribes.
One of the lobbyist investigated in the Lava Jato corruption scheme, Fernando Soares, known as Fernando Baiano, admitted to federal authorities as part of his plea agreement, that Cunha received US$5 million to help a company obtain contracts to construct drilling vessels for Petrobras' oil and gas operations.
In the past month, opposition leaders both in the Lower House and Senate have called for Cunha to step down. Even some members of his own PMDB party have expressed doubts as to whether or not the representative should continue to lead the Lower House. Cunha, however, continues to deny any wrongdoing and denying he has bank accounts in foreign countries.
Those loyal to the Rousseff Administration, however, are caught in a difficult position, since Cunha as President of the Lower House is the one who decides whether or not to accept charges against Rousseff and start impeachment proceedings against the President.