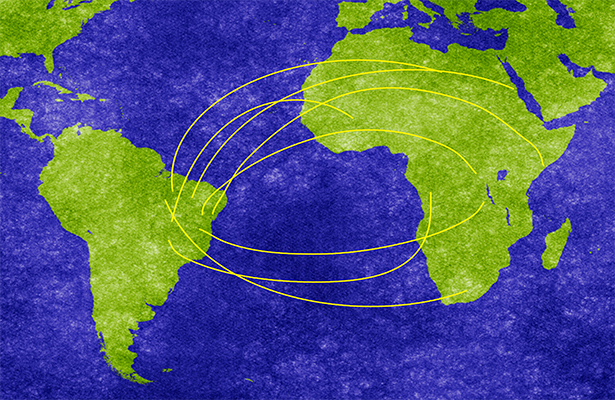 Brazil is exploring ways of deepening its bilateral ties with Kenya and other African countries. As a strategy to boost the relationship between the two countries, the South American economic giant has organised an international agriculture forum that aims to boost growth in the sector in both countries.
The Fourth Brazil Africa Forum, will be held in early November in the Brazilian city of Foz do Iguaçu. During the two-day conference from November 3, development strategies for the sector will be discussed, according to Brazilian Ambassador to Kenya Marcela Maria Nicodemos.
Speaking in Nairobi during a meeting convened by Brazil-Africa Institute, the main body organising the conference, Nicodemos said they are keen on growing the value of exports and imports between the two countries.
"The major Kenyan products exported to Brazil are cut flowers, tea and vegetables, sheep and goat leather and milk. Kenya on the other hand mainly imports heavy machinery for agriculture and other agricultural equipment's from Brazil," she said at the press briefing.
"We expect a strong delegation from Kenya to participate in the conference. The forum will be an opportunity for them to learn more about Brazil and the potential it offers in terms of trade and investment in all the key sectors," explained the ambassador.
João Bosco Ponte, president of the Brazil-Africa Institute, said the forum will be an avenue for delegates from the country, especially those in the agriculture sector to benchmark and take advantage of emerging business opportunities.
"There has been less focus on Brazil relationship with Kenya and other nations. Attention has been on the ties between the continent and European and Asian countries. Through the Forum we are positive that we will further strengthen the ties between the two countries," said Mr Ponte.
Brazil, which is rated as the seventh wealthiest economy globally, signed six bilateral agreements with Kenya to boost trade, investments and economic ties between the two countries in 2010.