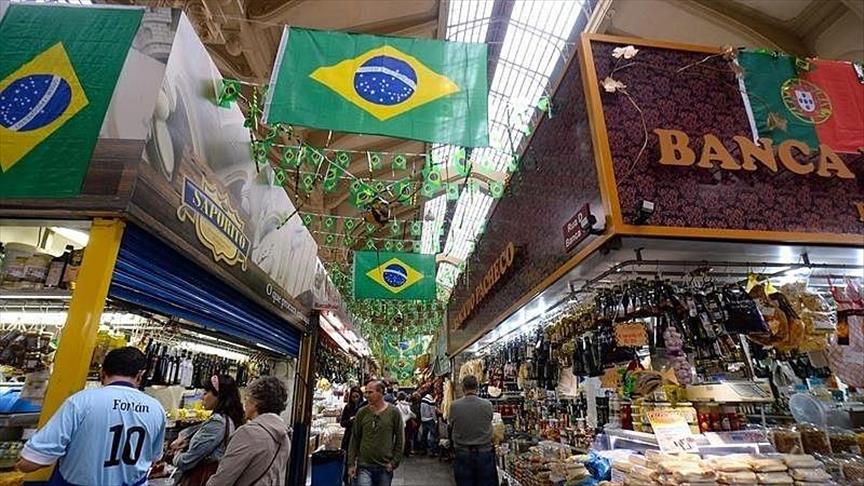 SAO PAULO, March 8 The Brazilian real, sidestepping weak Chinese trade data, outperformed weaker Latin American currencies on Tuesday on hopes a corruption scandal could trigger the ouster of unpopular President Dilma Rousseff.
The real closed up 1.42 percent at 3.738 per dollar, its highest level in three months. Many traders blame interventionist policies pursued by Rousseff and her predecessor Luiz Inacio Lula da Silva for driving Brazil into what could be its worst recession in decades. Over the last few months, Brazilian markets have often rallied whenever chances of a change in government seemed to increase.
Traders said those odds grew sharply after Lula was detained for questioning on Friday in a federal investigation of a vast corruption scheme, fanning Rousseff's political crisis. The benchmark Bovespa stock index fell slightly in volatile trade, pausing after six days of gains.
"There has been a change in the tone of the market since last week," said José Carlos Amado, a trader with Spinelli brokerage in São Paulo. "Everybody used to be bearish, but now some see reason to buy reals." Political risk consultancy Eurasia Group estimated a 55 percent chance Rousseff could be forced to step down before her term ends in 2018, according to a report.
The real was the best performer among widely traded Latin American currencies, which fell after China's trade performance slumped in February. Imports by the world's biggest consumer of commodities fell for the 16th month in a row, while exports tumbled the most in over six years.
The peso in Mexico, Latin America's second-biggest economy after Brazil, dropped as much as 1.1 percent, its sharpest fall in nearly a month, while the IPC stock index fell after eight sessions of gains.