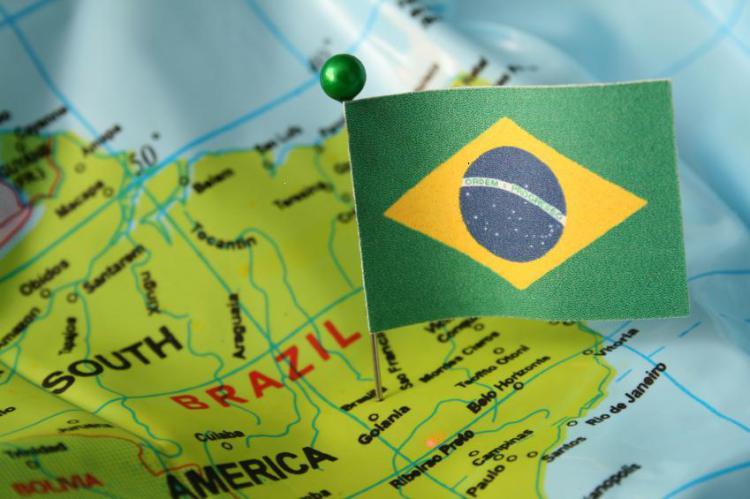 Brazil's real strengthened, defying a slump in emerging-market currencies and reversing an earlier loss, after the central bank stepped in to boost the supply of dollars in the market.
The currency advanced 0.8 percent to 3.7549 per dollar after the central bank announced it will auction as much as $2 billion in foreign-exchange credit lines on March 9. The bank held a similar sale on Feb. 29.
Tuesday's gain extends the real's month-to-date rally to 5.6 percent, the biggest jump among the world's most-traded currencies after Japan's yen. Brazil's real has gotten a bounce in recent days from speculation that a corruption scandal will lead to the downfall of President Dilma Rousseff's government. On Tuesday, newspapers in Brazil reported that top executives at two construction companies are seeking plea bargains with prosecutors that could implicate Rousseff's party in wrongdoing.
"Traders are closely watching all the political news and the possibility of new plea bargains, which could further implicate the current government in the largest corruption scandal we've seen in Brazil," said Joao Paulo de Gracia Correa, a foreign-exchange director at SLW Corretora de Valores, in Curitiba, Brazil.
While traders in the past have been split about whether an impeachment would be good or bad for markets, many now say it may be the only way out of a political quagmire that's contributing to a deeper recession. Rousseff and her Workers' Party have repeatedly said they had nothing to do with the scandal.
Rousseff, the least popular president in Brazil's modern history, has faced opposition to measures she said are needed to shore up the economy as lawmakers began efforts to impeach her for allegedly improper accounting of government finances. Under her administration, Brazil lost its investment grade tag, while the real declined 41 percent in the past two years.
Her predecessor and mentor, former President Luiz Inacio Lula da Silva, was called in for questioning last week tied to the investigation into corruption at the state oil company. The real had its weekly best performance since 2008 on the back of the news.
Borrowing dollars at the end of 2015 and buying reais, a practice known as a carry trade, handed investors a gain of 8 percent, data compiled by Bloomberg show. The central bank kept the benchmark interest rate unchanged for a fifth straight meeting last week at 14.25 percent, a nine-year high.
Swap rates on the contract maturing in January 2017, a gauge of expectations on interest-rate moves, declined 0.075 percentage point to 14.05 percent.