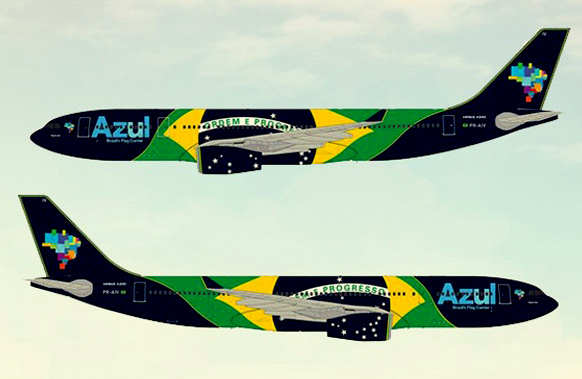 Brazil's lower house of Congress approved a bill that removes restrictions on foreign ownership of the country's airlines.
The Chamber of Deputies voted 199 to 71 on Tuesday to allow foreigners to own up to a 100 percent stake in domestic carriers, up from the current 20 percent. Lawmakers are still voting on amendments, though they aren't expected to change the main thrust of the bill. The Senate still has to hold a vote as well.
Easing foreign ownership in the aviation industry is the latest example of how Acting President Michel Temer is moving to roll back 13 years of heavy intervention in the economy under the Workers' Party of President Dilma Rousseff, who was suspended last month to face an impeachment trial. The original proposal called for the limit of foreign ownership to rise to 49 percent, but Temer's allies pushed for the cap to be removed entirely.
"The bill was necessary due to the economic crisis," Congressman Andre Moura, the government's leader in the lower house, told reporters in Brasilia. "The coalition has shown union during important votes."
Gol, Azul
The move could help troubled carrier Gol Linhas Aereas Inteligentes SA secure a capital injection. Gol shares rose 5.2 percent in early-morning trading on the Bovespa stock exchange after news broke that Chamber leaders had reached an agreement to hold the vote on Tuesday. It gained 3.4 percent in the afternoon.
Gol said this week that it had sweetened an offer to restructure $780 million in debt. Delta Air Lines Inc. owns a minority stake in the company. United Continental Holdings Inc. is an investor in another Brazilian airline, Azul Linhas Aereas Brasileiras SA.
Azul, Brazil's third-biggest carrier, said airlines would welcome the possibility of additional funding for their operations, adding that foreign ownership should be limited to 49 percent. "Brazil would be the only continental country to give up on that," Chief Executive Officer Antonoaldo Neves said in an interview on May 30.
Domestic air travel dropped in May on declining demand for corporate travel, which provides the biggest chunk of airlines' revenue. It was the 10th consecutive monthly retreat, after a decade of expansion.