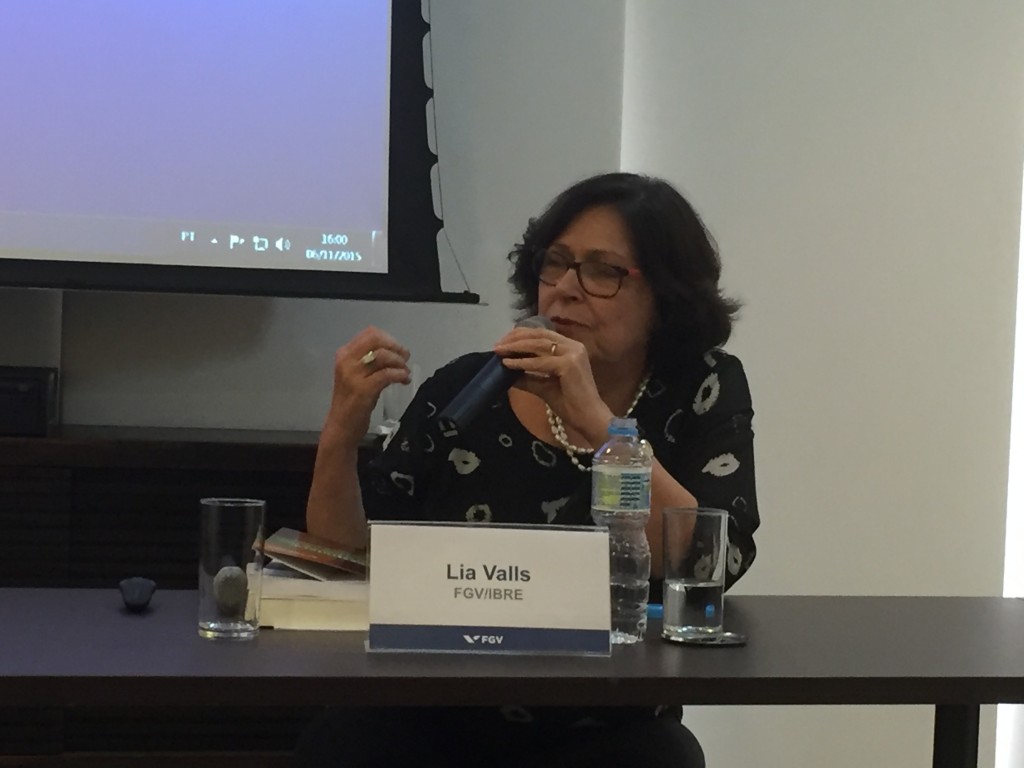 Experts agree that China can help Brazil improve its infrastructure and that both nations can benefit from more exchanges.
In a seminar on China-Brazil relations on Nov 7 in Rio organized by local think tank Fundação Getulio Vargas (FGV) in partnership with China's Fudan University, experts discussed the state of infrastructure in the two countries, the participation of private and public sectors in the construction and financing of infrastructure, and environmental licensing and power sources.
FGV researcher Lia Valls said that China's importance to Brazil has increased significantly in recent years, with China having become Brazil's largest trade partner in 2009. Earlier this year, China announced plans to invest $53 billion in Brazil, mostly in infrastructure.
Infrastructure is a key factor for Brazil's growth, said Valls, and China can certainly help. China has a lot of know-how in building infrastructure; Brazil has a great need to improve its infrastructure, so the two nations can work together to achieve this goal.
Experts also pointed out Brazil's other weak points. FGV's Joisa Champanher said that while Brazil managed to expand its electricity network enough to provide electricity for virtually the entire population, the tariffs charged for the service remain high, harming Brazil's competitiveness. Brazil, she said, has higher average energy tariffs than the other BRICS countries.
Fernando Veloso, also from FGV, observed that, in Brazil, the public sector is responsible for most projects and financing in the infrastructure sector, so there is a lot of space for private investors to get into the market.
Brazil faces conflicts in governance, and bureaucracy can lead to projects taking longer to approve and often being more expensive than originally planned, so these are aspects to be improved in the country, regardless of Chinese involvement in the area.
According to Chinese Consul Song Yang in Rio, the exchange between China and institutions like FGV is important for increasing knowledge and strengthening the Brazil-China global strategic partnership.
China's ex-ambassador in Brazil, Chen Duqing, who served in the country for decades and first arrived in Brazil for the establishment of diplomatic relations in 1974, stressed how much the bilateral relationship has advanced in 41 years.
"I never thought the bilateral relations would go this far," he said. "As a participant and witness of this process, I am very satisfied and proud."
Chen explained that when he first arrived in Brazil, he was impressed with the state of infrastructure in the country – in the 1970s, Brazil was investing in transportation infrastructure and had modern bridges, airports and highways.
Since then, however, China managed to undergo a quick transformation while Brazil did not see a lot of progress. China now has an extensive network of railways, for example, but in Brazil railways are rare, even though they could greatly benefit the country by transporting not only cargo but also passengers.
Chen said he still hopes to see a high-speech rail line connecting Brazil's two largest cities, Rio and Sao Paulo, alleviating some of the heavy traffic in the two cities' airports and lowering the price of transportation.
Chen said that China's remarkable growth in recent decades has much to do with the expansion of its infrastructure. He said that China managed to do in a couple of decades what developed nations took more than a century to achieve, so making significant progress is not something unachievable to Brazil.
Brazil's development is interesting to China as well, Chen said. Even though China's growth is lower now, the country is still growing steadily, at a pace much higher than other countries, he said.
China is taking a train to progress and can "give a ride" to other nations, like Brazil, so that everyone can grow together, Chen said.
Chinese companies helped ensure the quality of electricity distribution and communications for the FIFA World Cup in Brazil in 2014. In Rio, Chinese ferries and subway trains already are transporting hundreds of thousands of citizens every day.
Chen called for more cultural exchange in order to increase Brazilians' awareness about China. He said the Brazilian government should make more of an effort to increase interest in learning Brazilian Portuguese in China.
Chen criticized Brazil's mainstream media, noting that only one major daily in Brazil has a permanent office in China, while Chinese media are present in Brazil through China Daily as well as radio and TV stations. Brazilian news outlets should get to know China first hand instead of receiving Chinese news from third parties, he said.
In addition, Chen said that while there are several Brazilian businesses operating and achieving good results in China, Brazilian companies should be more aggressive in pursuing a market in China because there is interest in Brazilian products.