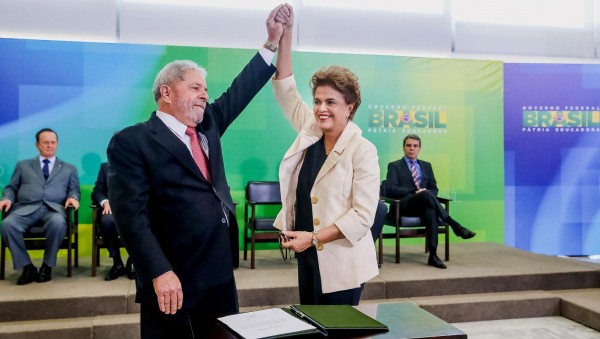 Brazil's currency, the real, led the pack among emerging economies which saw their stocks rally following statements made by the US Federal Reserve that it would decrease the number of rate hikes this year from four to two.
The real reached its highest rate in six months against the dollar, rising 3 per cent on Thursday to open at 3.738 against the greenback, before settling at 3.650 at press time.
The true winner was the Brazilian benchmark Ibovespa stock exchange which surged to its greatest gain in nearly seven years reaching 50,633.
Brazilian markets were also buoyed by the rise in oil prices with international benchmark Brent Crude jumping 2.33 per cent to $41.27, its highest level in months.
US benchmark West Texas Intermediate also surged on Thursday by 3.7 per cent to $39.88 a barrel at press time.
But Brazilian markets may have been heavily influenced by the ruling of a federal judge in the capital Brasilia who suspended President Dilma Rousseff's appointment of her embattled predecessor as her chief of staff.
Meanwhile, the US Federal Reserve backed off from an earlier commitment to raise key interest rates four times in 2016.
Citing a cautious overview of the health of the global economy, the Fed chief Janet Yellen said that official overnight rates would remain as is at between 0.25 and 0.5 per cent.
"If economic developments unfold as we expect, further increases in the Fed funds rate will prove appropriate over time. Most participants anticipate that and that the pace will be gradual," she said.
"We do expect over time that neutral rate to move up but, you know, we aren't positive what the pace of that will be over time."