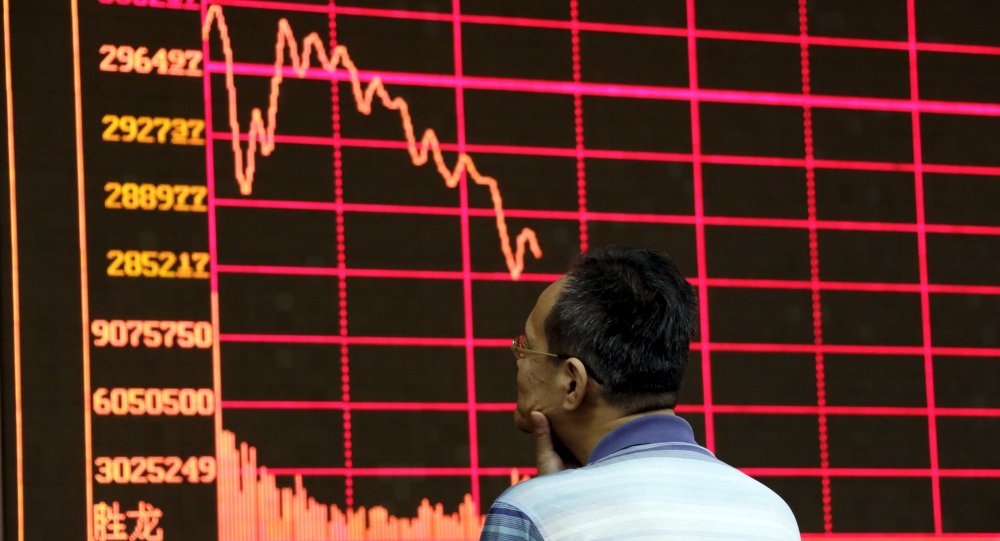 The Organization for Economic Co-operation and Development (OECD) has released its leading indicators of global economic activity, featuring steady growth for China and Brazil but slowdowns in the US and the UK economies. Economics analyst Renato Baumann has commented on the new data.
The leading indicators for China suggest the world's second largest economy will avoid a sharper slowdown in economic growth and the "hard landing" feared by policy makers, investors and businesses.
"Amongst the major emerging economies, tentative signs of stabilization are emerging in China as well as in Brazil, while firming growth is anticipated in India," the OECD said.
The index for China rose to 98.4 from 98.3. For Brazil, it rose to 99.3 from 99.1. India saw a rise to 100.3 from 100.1 and fell Russia fell to 99.2 from 99.3.
China has managed to adapt to the new circumstances it has found itself in, says Renato Baumann, the Director of Studies on Economic and International Policy Relations at the Institute of Applied Economic Research (IPEA). However there some indicators, such as domestic prices, which are no doubt due to the stimulation of domestic consumption.
The indicators are not as stunning as those seen in in recent years, but still they demonstrate that production is not as bad as feared.
China's economy decelerated to a 6.9% growth rate in the third quarter of this year, its slowest pace since the global financial crisis.
With regards to Brazil, the expert says, the data does not take into consideration the political turbulence of the last month. The information was collected some time ago to estimate internal activity, such as energy consumption, transport and fuel expenses.
Taken as a whole, the indicators suggest the global economy is unlikely to weaken in the coming months, although 2015 is set to be another disappointing year for growth.
The US and the UK have been the fastest-growing of the large developed economies, but the leading indicators for both fell again, pointing to continued slowdowns.
The OECD's leading indicators are designed to provide early signals of turning points between the expansion and slowdown of economic activity, and are based on a wide variety of data series that have a history of anticipating swings in future economic activity.
The OECD's composite leading indicator for its 34 members was unchanged at 99.8.