By Jay Forte, Contributing Reporter
RIO DE JANEIRO, BRAZIL – The Receita Federal (RS) in Brazil, or federal internal revenue service, reported that since 2002 they have been running an investigation of fraud in football (soccer) within the country. According to the statement, the RS has identified and assessed individuals and companies that maintain business relations with entities responsible for sports organization in Brazil, on a national or regional level.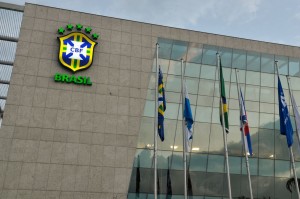 The announcement was made just two days after the United States FBI arrested seven leaders of the International Football Federation (FIFA) for involvement in a corruption scheme. Among those arrested is the vice president of the Brazilian Football Confederation (CBF), José Maria Marin, who was removed from office.
"Three special enforcement operations were conducted since 2002, which have investigated 96 individuals and companies. These audits resulted in collection of taxes, fines and interest amounting to R$4.47 billion," the statement said.
The Receita Federal pointed out that some people mentioned in the recent U.S. prosecution are on the list of those accused in Brazil. The RS says that, due to the tax secrecy, they can not report the names of those involved.
At the same time, Rio de Janeiro senator and former football professional, Romário, has reached enough signatures for the creation of a Parliamentary Inquiry Commission, a CPI, to investigate CBF and the Local Organizing Committee of the 2014 World Cup in Brazil. "This is the time we can moralize our football and we cannot miss the opportunity. We hope to dismantle the black box that exists within the CBF," the senator stated.
Amid accusations of corruption and arrests, on Friday, May 29th FIFA re-elected current president, the Swiss Joseph Blatter for his fifth consecutive term, beating the Jordanian Prince Ali bin Al Hussein, vying for the post. The election took place during the 65th congress of the organization in Zurich, where each of the 209 FIFA member associations has one vote, which is secret. The president of the organization has a four-year term with the right to unlimited reelection.
Back in Brazil, the CBF has announced its full support for the investigations of the FBI and the Brazilian authorities and removed José Maria Marin's name from their headquarter's facade in Barra da Tijuca, in Rio's Zona Oeste (West Zone).
– See more at: http://riotimesonline.com/brazil-news/rio-politics/brazil-charges-96-involved-in-r4-billion-football-fraud/#sthash.ArbnYidj.dpuf