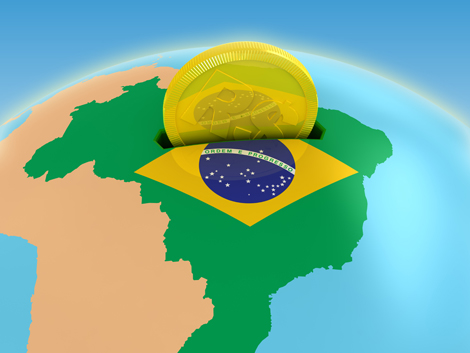 Despite Brazil's recent downgrade to junk and a key change at the top of the finance ministry, head of economics at the central bank Tulio Maciel said the inflow of direct investment into the country has been resilient.
According to the central bank, foreign investment is expected to reach US$66bn this year, up from last year's US$65bn. Expectations for 2016 are lower, at US$60bn.
Maciel said that despite the slowdown in economic activity and "non-economic events," foreign investment flow has proven strong because it is the result of long-term company strategy.
"The country remains an attractive market with 200mn consumers," he said.
Maciel also noted that the high US dollar makes buying assets in Brazil cheaper for foreigners, state news agency Agência Brasil reported.
Projections were determined following Brazil's second downgrade to a speculative outlook this year. Fitch removed the country's investment grade two weeks ago, while Standard & Poor's did the same in September.
"We made these projections after [the country's] second downgrade," said Maciel. "The change in [finance] minister does not alter our projections."
President Dilma Rousseff announced on Friday that planning minister Nelson Barbosa would replace Joaquim Levy as finance minister.