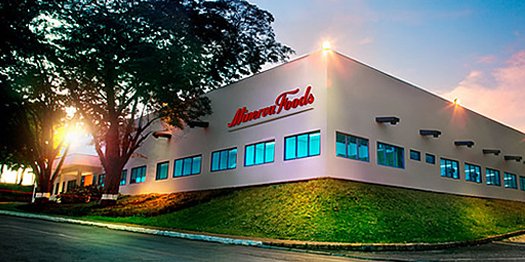 Minerva, Brazil's second-largest beef exporter, is looking to expand operations in other South American countries and boost exports to the Middle East after it agreed to raise funds from Saudi Arabia.
The meatpacker last week agreed to a share sale that will raise as much as 1.56 billion reais ($400 million), half of that from state-owned Saudi Agricultural & Livestock Investment Co, or Salic. As well as boosting Minerva's cash reserves and reducing its leverage, the proceeds from the deal will allow Minerva to seek opportunities in Paraguay and Colombia, where it already has operations, Chief Executive Officer Fernando Queiroz said in an interview.
The company is also interested in Argentina. The country is "back on the radar," Queiroz said, after President Mauricio Macri, who was elected last month, scrapped taxes on exports of beef and other agricultural commodities.
Minerva said earlier in December that it sees Brazilian beef consumption falling 10 percent this year as the recession- hit country's consumers switch to cheaper chicken and pork. The company and its Brazilian competitors, including the larger JBS SA, have seen their earnings surge as the depreciation of the real boosts their export revenues.
The Salic deal will help Minerva increase its exports to Saudi Arabia and other Middle East nations, Queiroz said. The company may even consider investments in processing and distribution in the region, he said.
The Middle East accounted for 19 percent of Minerva's export revenues in the year through September, according to a company filing. Saudi Arabia last month lifted a suspension on Brazilian beef imports originally imposed in 2012 after a case of mad-cow disease. The decision will allow Brazilian exporters to increase sales to the region by as much as $230 million in 2016, industry group Abiec said Dec. 12.