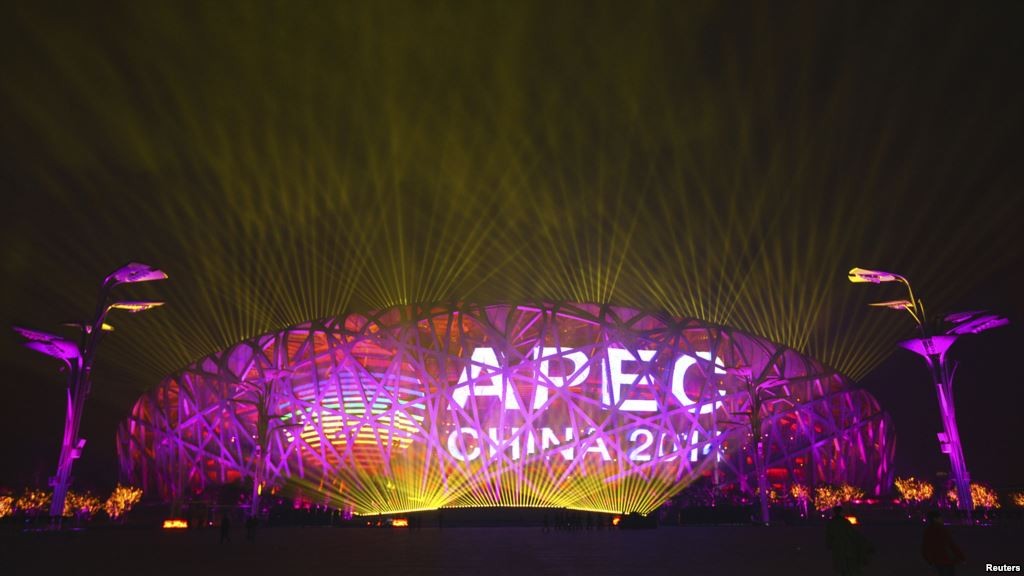 WASHINGTON: A group of influential American lawmakers have introduced a legislation asking the Obama administration to help India join the APEC forum, saying an economically prosperous India benefits the US' strategic goals in Asia.
"Membership in APEC (Asia Pacific Economic Cooperation) would provide India a constructive forum to glean insight from other Asian countries that have already taken significant steps to advance their economies," Chairman of the House Subcommittee on Asia and the Pacific Matt Salmon, who introduced the legislation in the US Congress, said.
"Indian Prime Minister (Narendra) Modi is striving for major economic reforms to open India's markets, improve trade volume, and facilitate his growing population's need for continued job growth," he said yesterday.
Salmon is joined by Congressman Ami Bera, the only Indian- American lawmaker in the current Congress, Co-Chair Congressional Caucus on India and Indian-Americans; Ed Royce, Chairman of House Foreign Affairs Committee; Elliot Engel, Brad Sherman, George Holding, Derek Kilmer, Dana Rohrabacher and Scott DesJarlais.
Bera said that India is one of the world's largest and fastest growing economies.
"An economically prosperous and regionally engaged India benefits the US' strategic goals on Asia," Bera said.
The legislation notes that the US-India partnership is vital to the US strategic interests in the Asia-Pacific region and across the globe, and is an integral aspect to the Administration's Rebalance to Asia.
Observing that India enjoys a location within the Asia- Pacific region which provides an avenue for continued trade and investment partnerships with APEC member states, the legislation asks Secretary of State John Kerry to develop a strategy to obtain membership status for India in APEC, including participation in related meetings, working groups, activities and mechanisms.
It directs the Secretary of State to actively ask APEC member states to support such membership status for India and submit a report to the Congress within two months of the passage of this legislation.
Singapore-headquartered Asia Pacific Economic Cooperation (APEC) is a forum for 21 economies to promote free trade throughout the Asia-Pacific region.
The members are Australia, Brunei Darussalam, Canada, Chile, China, Hong Kong, Indonesia, Japan, South Korea, Malaysia, Mexico, New Zealand, Papua New Guinea, Peru, the Philippines, Russia, Singapore, Taiwan, Thailand, the US and Vietnam.