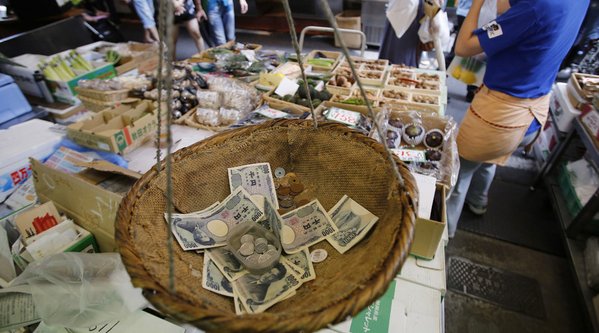 The Chinese currency has posted its biggest one-day gain against the US dollar in more than 10 years. The yuan surged 0.6 percent on Friday to close at 6.3171 to the dollar.
This followed an announcement by the People's Bank of China (PBOC) that it is considering a trial program in the Shanghai free trade zone which would allow domestic investors to directly buy overseas assets.
Earlier, the central bank strengthened the daily rate by 0.16 percent to 6.3495 per dollar.
"It appears the central bank may want the yuan to show more strength ahead of the IMF's discussion on whether to include it into the SDR (Special Drawing Rights) basket," a trader at a European bank in Shanghai was cited as saying by Reuters.
Beijing is taking steps and boosting efforts to internationalize the yuan (or renminbi) and challenge the US dollar's dominance. Rivaling the dollar in the global financial system has been Beijing's ambition for the yuan since 2010.
Chinese authorities are trying to remove restrictions on capital flows for greater global use of the yuan and its inclusion in the IMF's reserve currency basket.
"These policy initiatives are another important step toward complete capital account liberalization," Zhou Hao, senior economist at Commerzbank in Singapore told Bloomberg. "Clearly, it shows that China could accelerate financial market reform."
The IMF said earlier this month that the yuan was likely to be included to the fund's basket of reserve currencies soon. The final decision is likely to be announced in November.
The yuan has become the fourth most-used currency in global payments in August, moving ahead of Japanese yen. Earlier this month, China's Central Bank launched a global payment system which provides cross-border transactions in yuan.
On Thursday, China and Germany announced setting up new yuan-denominated trading platform called CEINEX to boost the use of the currency globally.