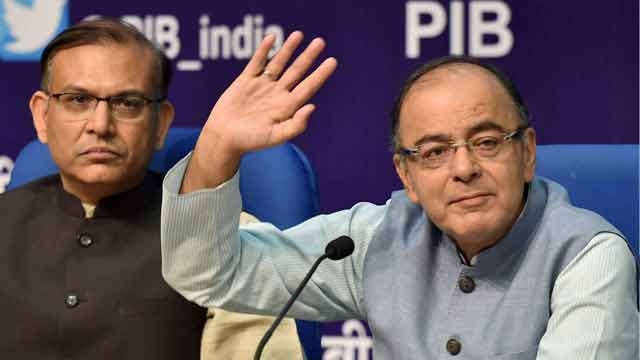 American companies, either having a foothold or planning to set foot in India, are bullish on the latest budget presented by the Modi government, business advocacy group USIBC has said.
"We talked to some of our members on the feedback and they have been bullish about the budget itself. I feel that its investment in infrastructure, in trying to provide ease of doing business and providing certain tax certainties is good for the US investors," Mukesh Aghi, president US India Business Council (USIBC), told PTI in an interview on Monday.
Aghi said the annual budget presented by Union Finance Minister Arun Jaitley maintains the fiscal deficit to 3.5% from 3.9% and gives international investors an assurance that India can provide discipline among the emerging markets.
Referring to the fact that foreign direct investment (FDI) in India is up by 40%, Aghi, who was recently in India for the 'Make in India' summit in Mumbai, said the move sent positive signal to the global market.
"The sentiment (on India among US companies) is on the positive side," Aghi said in response to a question hoping that this would bring much greater American investment to India. US companies have made FDI worth $15 billion in India in the last 18 months and are expected to invest another $27 billion this fiscal, he said, adding that with the latest budget, this figure is expected to go up.
Infrastructure sector and food retail provide a lot of opportunities for investment, he said. Allowing 100% FDI in the marketing of food produced in India will likely bring in new investors who will provide needed manufacturing and retailing jobs, he said.
"This will help farmers increase sales, spur investment in cold chain and storage infrastructure to make sure food is better preserved, and bring new and diverse food products to a larger percentage of the Indian population than ever before," Aghi said.
The USIBC president also lauded the Union Finance Minister for creating an investment-friendly climate even as he said the US firms are expecting roll out of the Goods and Services Tax (GST) which can be a "game-changer" for the country's economy.
"Tax reforms presented in this budget are unprecedented, and lay the road map to create an attractive environment for foreign investors. The US companies are still eager for the implementation of GST that has the potential to be a game changer for the economy. This is also an inclusive budget – one that creates opportunities for increasing domestic demand," Aghi said.
"The message is that the US companies are very bullish on India," Aghi said, adding that the large section of US FDI in India is going into IT sector, manufacturing environment. Responding to a question, he said USIBC members feel India could move a bit faster on the corporate tax reduction.
American corporate sector, he noted, is looking forward to the Intellectual Property (IP) policy to come out. "I would say, a big chunk of the issues were addressed (in the budget)," he said.
"Yes, we have made progress. But question is every state, we should benchmark with let's say Singapore or Hong Kong. We should not measure states within India with each other. We need to raise the bar," he said.