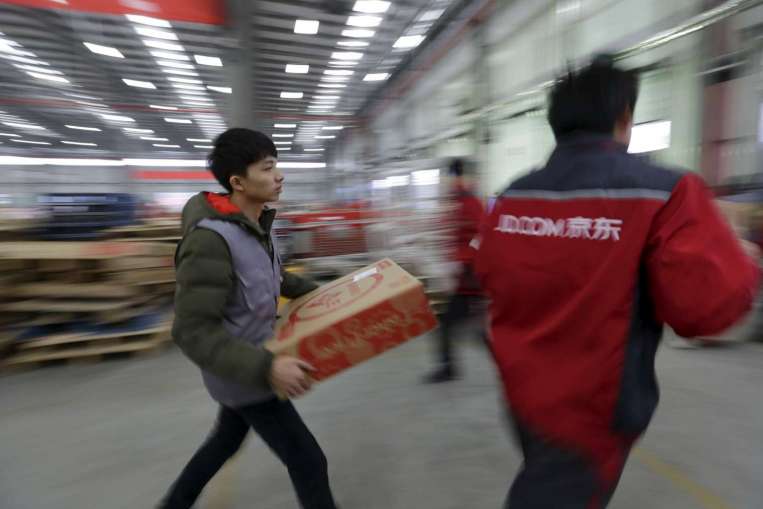 E-commerce giant Alibaba said it generated more than US$3.9 billion (S$5.55 billion) in gross merchandise volume (GMV) within the first hour of its China's Singles' Day sale.
This compares with US$2 billion recorded in about an hour in the 2014 sales event, which is held on Nov 11 and is called "Double Eleven".
Alibaba said nearly 130 million users visited its mobile online marketplace app, Taobao, exceeding the peak volume recorded in 2014 in the hours leading up to the event.
Total number of buyers who shopped using mobile phones was more than 27 million in the first hour, and total GMV settled through Alipay exceeded US$1 billion within the first eight minutes, the company said on its news website Alizila.
Mobile GMV settled through Alipay accounted for 72 per cent of total GMV, the company added.