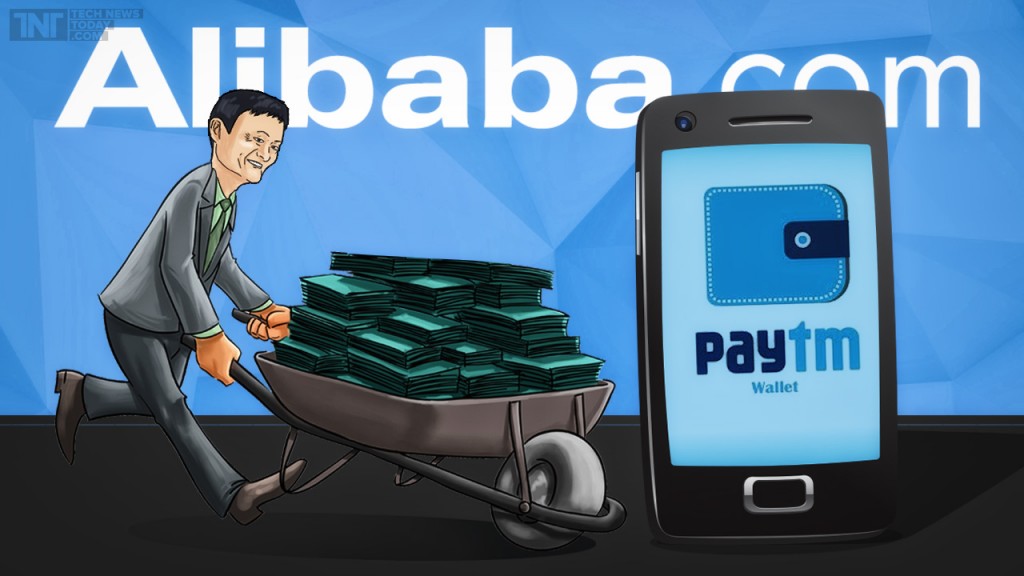 New Delhi: The investment by the Alibaba Group in e-commerce firm Paytm has surprised investors and analysts and raised questions about potential conflicts of interest, as the Chinese e-commerce firm recently picked up a small stake in Paytm's direct rival Snapdeal.
Alibaba and its affiliate, Ant Financial Services Group, said on Tuesday they will invest an undisclosed amount in One97 Communication Ltd-owned Paytm, which had struck a deal only in February to raise up to $575 million from Ant Financial.
The announcement comes one-and-a-half months after Alibaba, Foxconn and SoftBank led a $500 million round in Jasper Infotech Pvt. Ltd-owned Snapdeal. Investors and the two firms in question privately justified that deal by saying that while Alibaba and Ant Financial are closely linked, they're still separate firms. Now that Alibaba has directly invested in Paytm, that explanation is no longer relevant.
While Paytm's core business is mobile payments and mobile recharges, it has aggressively built its e-commerce marketplace over the past year, selling apparel, footwear, smartphones, laptops and other products. On the other hand, Snapdeal's main business is its marketplace operation, but it also signalled its ambition to build a large presence in mobile payments by buying Freecharge in April for $400 million. Earlier this month, Freecharge tied up with Yes Bank Ltd to launch its mobile wallet.
In effect, Paytm and Snapdeal are competing directly in the marketplace and the payments businesses.
"Common investor or not, we always want our wallet to be available across every player," Paytm founder and chief executive officer Vijay Shekhar Sharma said over phone. "We do have a marketplace but I would like it if users can use our wallet across e-commerce sites. We will continue to dominate and focus on wallet in India. Wallet is a customer's relationship starting point with Paytm. So it will remain our primary attention. For us, marketplace is the opportunity to complete the other side: the merchant side."
India's second largest e-commerce marketplace Snapdeal, on the other hand, wants to aggressively expand its payments business.
"I don't see it (the investment) as much of an overlap," Snapdeal's chief executive Kunal Bahl said. "Of course, with our Freecharge wallet, we will build a strong payments business and win in the space because I have seen that a payments business becomes successful through partnerships. I don't remember the last time a payments business became successful by itself. Look at the two of the biggest payments businesses, Alipay and PayPal; they were all in a partnership with a large merchant."
Alipay is Ant Financial's online payment platform.
There is some bad blood between the two companies. When Freecharge launched its wallet this month, Bahl wrote on Twitter, "Building #1 wallet in India. Activity not vanity. "Number of wallets" out of the window from today. Let's talk habit." The comment was widely seen as a taunt aimed at Paytm's claim of having 100 million mobile wallet users.
On Tuesday, Paytm's Sharma said, "We believe that in India not many are really serious about marketplace. Most of them are chasing vanity number of GMV (gross merchandise value). Merchants use us as a payment option and additionally as a marketing channel for their products in marketplace. It completes the loop. We have an edge there. We will be winners in the long term and we aren't changing any short-term goals."
While he didn't say it directly, Sharma was referring to the boasts by Snapdeal and Flipkart that each will surpass the other in terms of GMV, or gross sales (excluding discounts and product returns) by the end of the year.
It's clear that Sharma and Bahl don't get along, which is why it needs to be seen how Alibaba's investment in Paytm and Snapdeal will play out in the long term. Typically, large e-commerce companies tend not to share common investors, especially a strategic one such as Alibaba, whose presence has sparked talk of a potential merger between Paytm and Snapdeal over time.
However, both firms and some of their investors dismissed this.
"This wasn't on the cards as such. We were under the impression that only Ant Financial would invest in Paytm. However, I don't think Alibaba's investment (in Paytm) will have any significant bearing on Snapdeal. Alibaba is a very small shareholder in Snapdeal and doesn't have any strong shareholder rights," said one Snapdeal investor, on condition of anonymity.
"All the Indian unicorn entrepreneurs believe the path to owning digital commerce in India is through owning a payment wallet. This playbook was written by Alibaba in China and Indian entrepreneurs want to borrow the same," said Kashyap Deorah, a serial entrepreneur and angel investor in India and the US.
Another important shareholder in the Snapdeal-Paytm scheme of things is Japan's SoftBank Group, which apart from being Snapdeal's largest investor, also owns nearly 35% of Alibaba.
SoftBank held discussions with Paytm about a potential investment, but a deal didn't materialize as the Japanese company wanted Paytm to focus only on its mobile recharge and wallet businesses and avoid venturing into selling goods, Mint reported in November 2014.
While the companies didn't disclose exact financial details, two people familiar with the matter said Ant Financial and Alibaba have together committed to put less than $1 billion in Paytm. This amount includes the $575 million which was committed to Paytm in February. Out of the $575 million, Ant Financial has till now pumped in $200 million for a 25.88% stake.
"Just like the previous one, this deal, too, is structured in tranches," said one of the two people requesting anonymity.
"Alibaba wants to do everything in India and from the looks of it, Paytm is nothing less than their India office. Snapdeal is a very different investment for them; one which was largely driven by investors."
The current announcement includes Alibaba Group's first direct investment in Paytm.
"This investment will further expand Alibaba Group's global footprint to India's thriving mobile commerce market," Daniel Zhang, chief executive officer of Alibaba Group, said in the statement.
Paytm, which received a payment bank licence from the Reserve Bank of India (RBI) in August, will use the fresh capital to invest in marketing, technology and talent.
"Ant Financial and Paytm will continue to capitalize on opportunities in mobile wallet to offer Indian consumers comprehensive products and services and to tap the significant potential of the India mobile payment market," the two companies said.
"Paytm is building India's most dominant mobile payment and commerce ecosystem. With the Alibaba and Ant Financial partnerships, we look to bring half a billion Indians to the mainstream economy and help millions of small businesses leverage this large m-commerce opportunity. This investment by Alibaba and Ant Financial is a reaffirmation of their belief and commitment to the long-term Paytm opportunity," said Sharma.
Citigroup Inc. acted as the financial adviser to Paytm on this transaction.
According to Paytm, it recently crossed 100 million Paytm wallet users who carry out over 75 million transactions every month.
The firm expects the number of wallets to cross 115 million by December. In April, Paytm said it is looking to cross monthly annualized sales of $4 billion in GMV by December, with nearly half of it coming from its marketplace business.
Paytm has 80,000 merchants on its platform and is expecting to touch close to 100,000 by the year-end after it allows zero-commission listings. Noida-based Paytm is also backed by venture capital firm SAIF Partners.