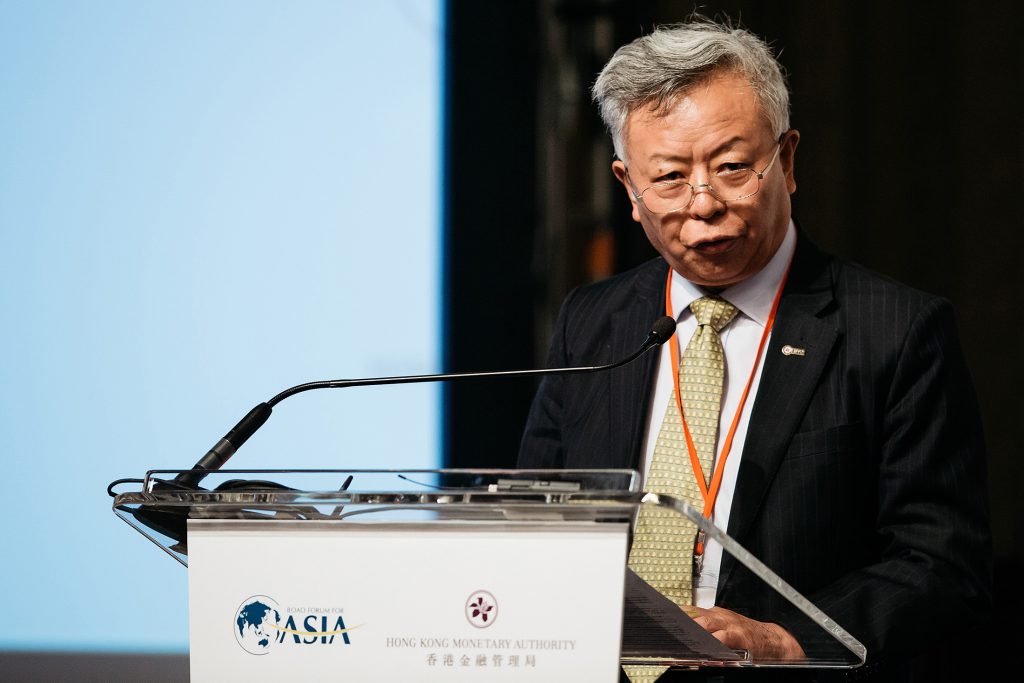 One year after opening with 57 charter members, the China-led Asian Infrastructure Investment Bank remains open to the U.S. joining, President Jin Liqun said.
"The door will remain that way," Jin said in a Bloomberg Television interview, when asked whether he expects the U.S. would reconsider becoming a member. "We maintain a consistent policy. The AIIB is a multilateral development institution."
About 30 countries are waiting to join, Jin said at the bank's headquarters in Beijing. The lender with $100 billion of pledged capital, part of Chinese President Xi Jinping's push to expand the nation's global influence, backed nine projects in seven countries last year.
Before it opened last January, Barack Obama rejected joining, only to see several of the closest American allies sign up. Now Beijing is preparing for the incoming U.S. administration of Donald Trump, who's already strainingties before taking office Jan. 20.
Jin, a former deputy finance minister who also has worked at the World Bank and the Asian Development Bank on China's behalf, is still optimistic despite recent tensions.
"We can work very well together," Jin said, adding that senior officials in the U.S. government, including Democrats and Republicans, have shared with him their praise for the new institution. "I'm very much encouraged by the very positive comments on AIIB."
The AIIB got a boost last year when the U.K., Germany, France and Italy became members. Other American allies such as Australia, South Korea and Canada also joined, leaving the U.S. and Japan as the only Group of Seven holdouts.